Blue Orchestra Anime Announces 7 New Cast Members
The anime premiered on April 9 and is currently ongoing.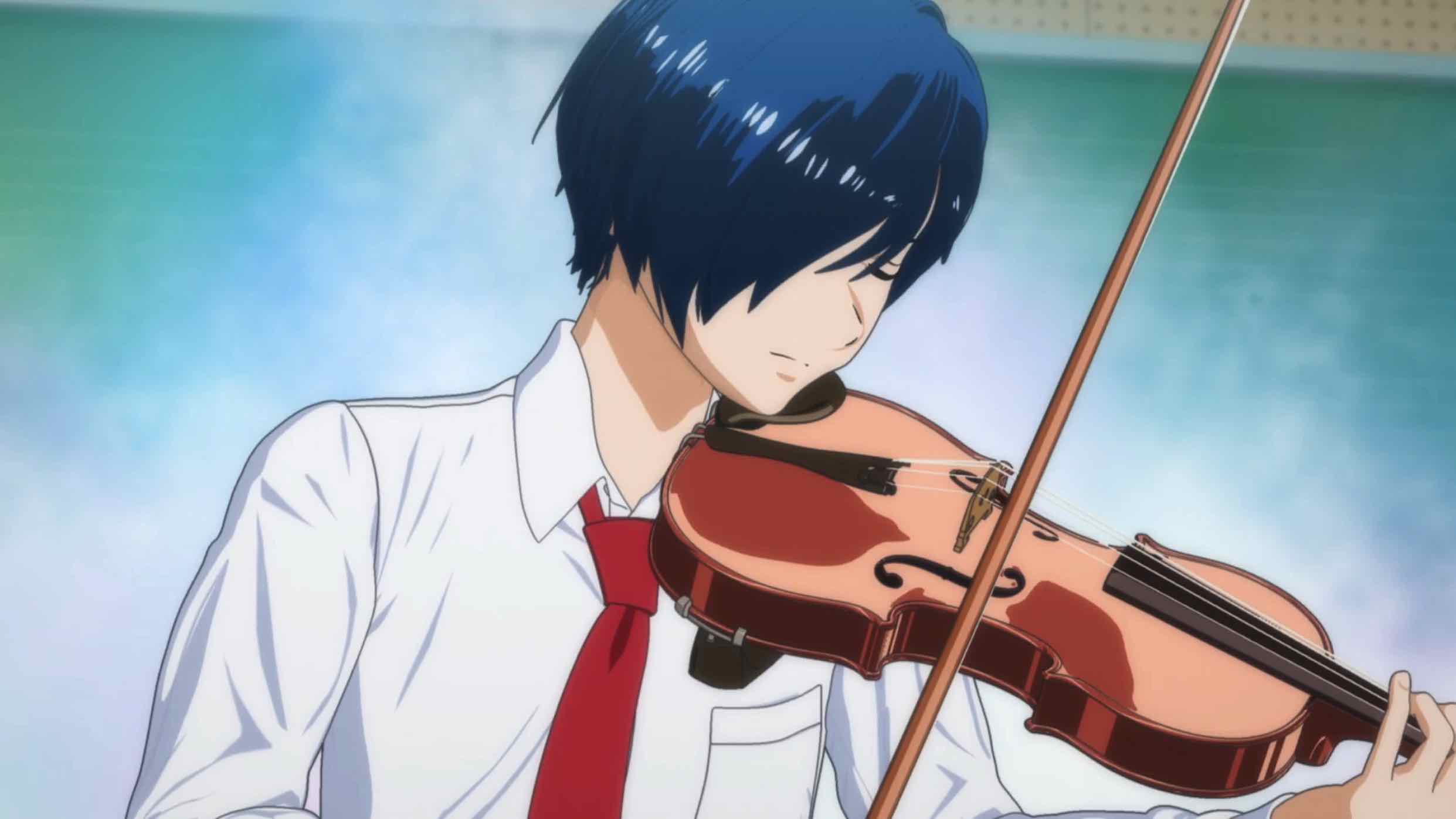 On Friday, NHK revealed seven new cast members for Ao no Orchestra (The Blue Orchestra). 
The cast members (top left to right) are as follows:
Chika Anzai as Mizuki Machii
Ruriko Aoki as Tsubasa Takahashi
Hisako Kanemoto as Takami Kimura
Mai Kanazawa as Himeko Susono
Mai Fuchigami as Kayo Takimoto
Rumi Okubo as Sanae Iida
Takahiro Mizushima as Tsutomu Kikuchi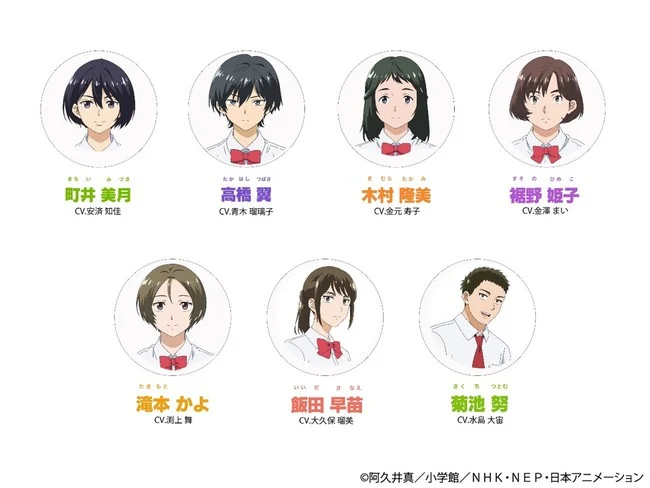 The anime's main cast is: (musical performers in parenthesis)
Shōya Chiba (Ryota Higashi) as Hajime Aono
Ai Kakuma (Yurie Yamada) as Ritsuko Akine
Shimba Tsuchiya (Takuto Owari) as Nao Saeki
Minako Satō (Kyoko Ogawa) as Haru Kozakura
Makoto Furukawa (Harumi Sato) as Ichirō Yamada
Lynn (Karen Kido) as Shizuka Tachibana
Shintarō Asanuma (Tomotaka Seki) as Yō Hatori
Junya Enoki (María Dueñas) as Sō Harada
Ryotaro Okiayu (Hilary Hahn) as Ryūjin Aono
The anime premiered on April 9 and is currently ongoing.
Known staff for the anime are as follows:
Production supervisor and chief producer: Jun Sakata
Director: Seiji Kishi
Writer and Script Supervisor: Yuuko Kakihara
Character Design: Kazuaki Morita
Elex Media describes the manga as:
In the fall of his third and final year of middle school, Hajime Aono, a violin prodigy, stopped playing violin for his own personal reasons.
But it was also that year when he got to know a girl who told him about a high school with a prestigious school orchestra.
Suddenly, the gears in the clock of Aono's life began to turn again. This is the story of a youth drama that brings forth the harmony between music and the heart!
Source: ANN