Blue Lock Season 2 Announced, New Cast Revealed Along with Visual and Trailer
A theatrical version of the Blue Lock episode- Nagi announced as well.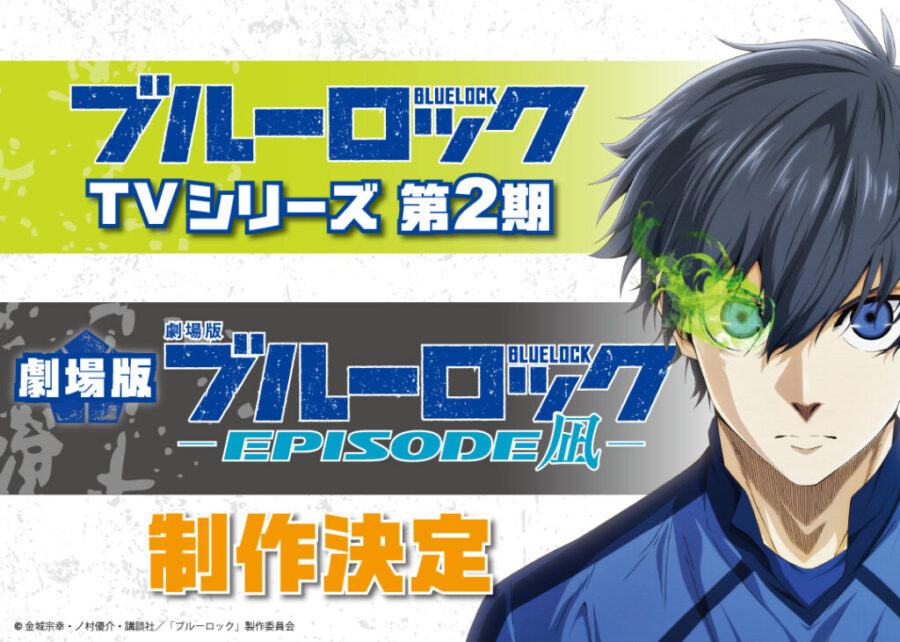 On 25 March 2023, the Blue Lock PR team shared the announcement of Blue Lock Season 2.
This news was announced as season 1 of the anime just officially ended. The team also announced that Yuichi Nakamura will play the role of Shidoo Ryusei.
You can watch the announcement trailer below:
A visual featuring Isago Yoichi was also shared. The revealed cast members are:
Yuichi Nakamura as Shido Ryusei
Shin Furukawa as Karasu Tabito
Kengo Kawanishi as Eita Otoya
Takuya Eguchi as Yukimiya Kenyu
Hiro Shimono as Julian Loki
Shinichiro Kamio as Leonardo Luna
Along with the announcement of season 2, the Pr team also revealed that a movie titled Blue Lock Episode-Nagi is under work.
The movie is based on spin-off manga and centered around the genius Nagi Seishiro. The team has not released any release date for either.
Blue Lock TV anime is based on Muneyuki Kaneshiro (story) and Yusuke Nomura's (illustrator) manga with the same name. The is still running and is published in Kodansha's Weekly Shonen Magazine since August 2018.
The manga currently has 20 volumes in publication in Japan. Kodansha Comics is publishing the manga in English and has released 14 volumes to date.
Kodansha describes the first volume of the Blue Lock as:
After a disastrous defeat at the 2018 World Cup, Japan's team struggles to regroup. But what's missing? An absolute Ace Striker, who can guide them to the win.
The Japan Football Union is hell-bent on creating a striker who hungers for goals and thirsts for victory, and who can be the decisive instrument in turning around a losing match…and to do so, they've gathered 300 of Japan's best and brightest youth players.
Who will emerge to lead the team…and will they be able to out-muscle and out-ego everyone who stands in their way?
Source: Official Twitter, Official Website