Blue Lock Backs Up Inter Milan To Beat PSG In New Key Visual
The collaboration also revealed two new illustrations as well.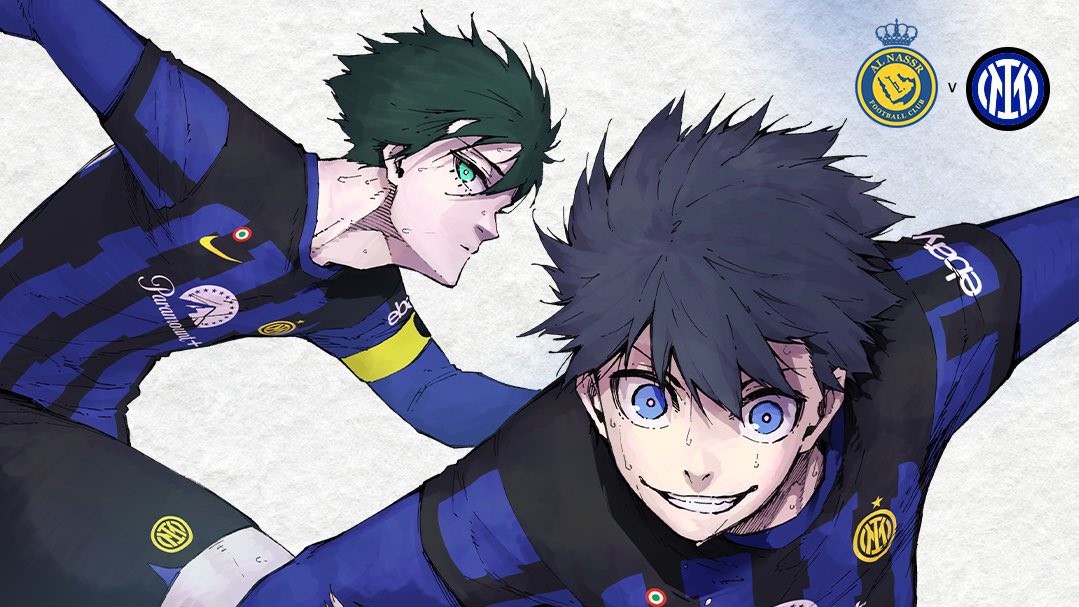 On Tuesday, the Official website of the Italian football club Inter Milan announced a collab with Blue Lock manga in Japan.
The collaboration also revealed two new illustrations as well.
The illustrations feature Blue Lock characters Roichi Isagi, Seishiro Nagi, and Rin Itoshi in Inter Milan jerseys.
The first illustration promotes the team's club-friendly match against Al-Nassr. The second illustration reveals the Nerazzurri's away jersey for their match-friendly match against Paris-Saint Germain Football Club (PSG).
The website states that Blue Lock is a popular manga that has engaged fans around the world with its "innovative football narrative".
The official website also states "The collaboration between Inter and Blue Lock provides an opportunity to celebrate the tour in Japan and engage the Club's Japanese fanbase, although that's not all.
The tour is being accompanied by a graphic identity created in collaboration with Blue Lock. This has made the Club's digital content output unique and original, starting from the match card that got things rolling on the day of the team's friendly against Al Nassr.
This will be repeated when the Nerazzurri face Paris Saint-Germain: the match card will be an original piece of content that celebrates the new Inter Away Kit."
Through the collaboration, Inter Milan's star midfielder Nicolo Barella met the authors of the Blue Lock manga through an event in Tokyo. A dedicated installation [Inter X Blue Lock] was also built in Tokyo.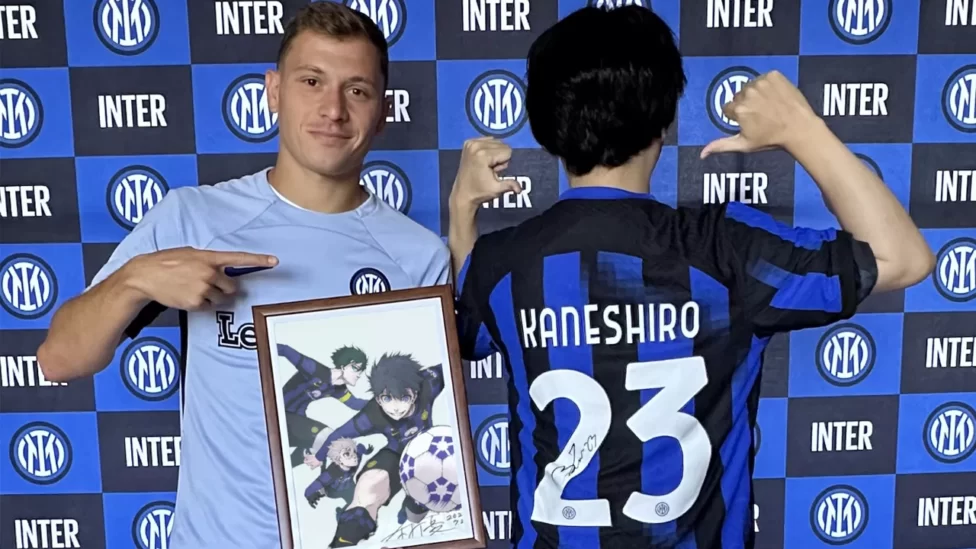 During the 2023-24 season, numerous collaboration pieces will be produced, and more events will be held.
The website also states that Nerazzurri fans will also have the opportunity to wear a special "Inter x Blue Lock T-shirt", set to launch in a few weeks.
Blue Lock TV anime is based on Muneyuki Kaneshiro (story) and Yusuke Nomura's (illustrator) manga with the same name. The is still running and is published in Kodansha's Weekly Shonen Magazine since August 2018.
The manga currently has 20 volumes in publication in Japan. Kodansha Comics is publishing the manga in English and has released 14 volumes to date.
Kodansha describes the first volume of Blue Lock as:
After a disastrous defeat at the 2018 World Cup, Japan's team struggles to regroup. But what's missing? An absolute Ace Striker, who can guide them to the win.
The Japan Football Union is hell-bent on creating a striker who hungers for goals and thirsts for victory, and who can be the decisive instrument in turning around a losing match…and to do so, they've gathered 300 of Japan's best and brightest youth players.
Who will emerge to lead the team…and will they be able to out-muscle and out-ego everyone who stands in their way?
Source: Inter Milan Official Website