Blue Lock 2nd Stage Play Reveals New Key Visual
The play will be shown on January 18–2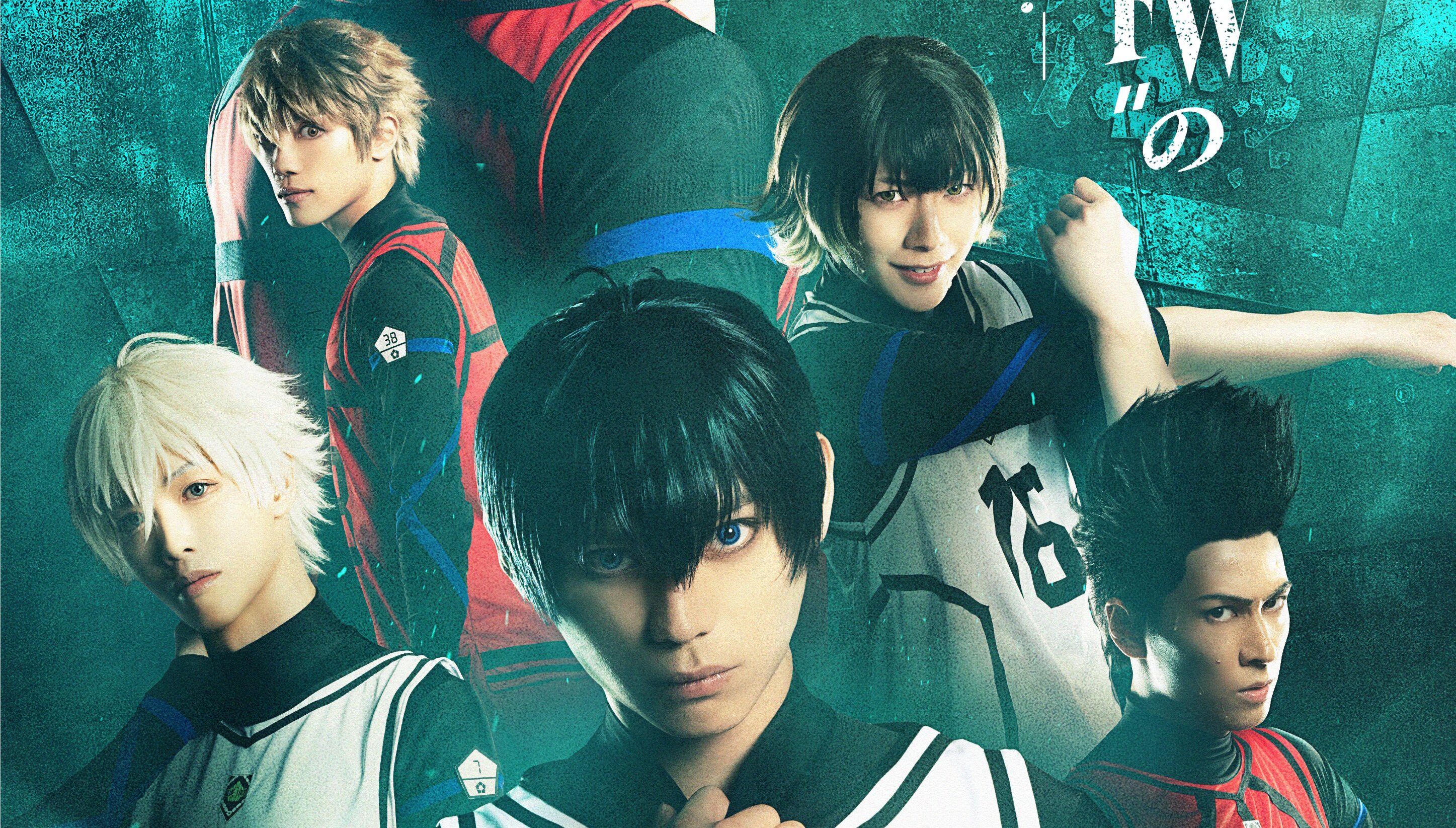 On Tuesday, the official Twitter account for the second stage play of Blue Lock manga revealed a new key visual.
⚽舞台『ブルーロック』2nd STAGE KV公開⚽
2nd STAGEついに本格始動です⚽🔥

チケット情報やその他詳細は公式HPまで▷https://t.co/ffiQIKzRMh#ブルーロック #ブルステ #BlueLock #エゴい pic.twitter.com/rODAwQpuSA

— 【公式】舞台『ブルーロック』2nd STAGE (@BLUELOCK_STAGE) October 24, 2023
The play will be shown on January 18–21 at Kyoto Gekijo and on January 25–31 at Hulic Hall in Tokyo.
Yoichi Isagi, the main character, is once again played by Ryhei Takenaka.
Yoshinari Oribe as Rensuke Kunigami, Ryō Saeki as Hyoma Chigiri, and Nobunaga Satō returning as Meguru Bachira are among the other cast members.
Blue Lock TV anime is based on Muneyuki Kaneshiro (story) and Yusuke Nomura's (illustrator) manga with the same name. The is still running and is published in Kodansha's Weekly Shonen Magazine since August 2018.
The manga currently has 20 volumes in publication in Japan. Kodansha Comics is publishing the manga in English and has released 14 volumes to date.
Kodansha describes the first volume of Blue Lock as:
After a disastrous defeat at the 2018 World Cup, Japan's team struggles to regroup. But what's missing? An absolute Ace Striker, who can guide them to the win.
The Japan Football Union is hell-bent on creating a striker who hungers for goals and thirsts for victory, and who can be the decisive instrument in turning around a losing match…and to do so, they've gathered 300 of Japan's best and brightest youth players.
Who will emerge to lead the team…and will they be able to out-muscle and out-ego everyone who stands in their way?
Source: Twitter