Attack On Titan VR: Unbreakable Trailer Released
The game is scheduled to be released in winter 2023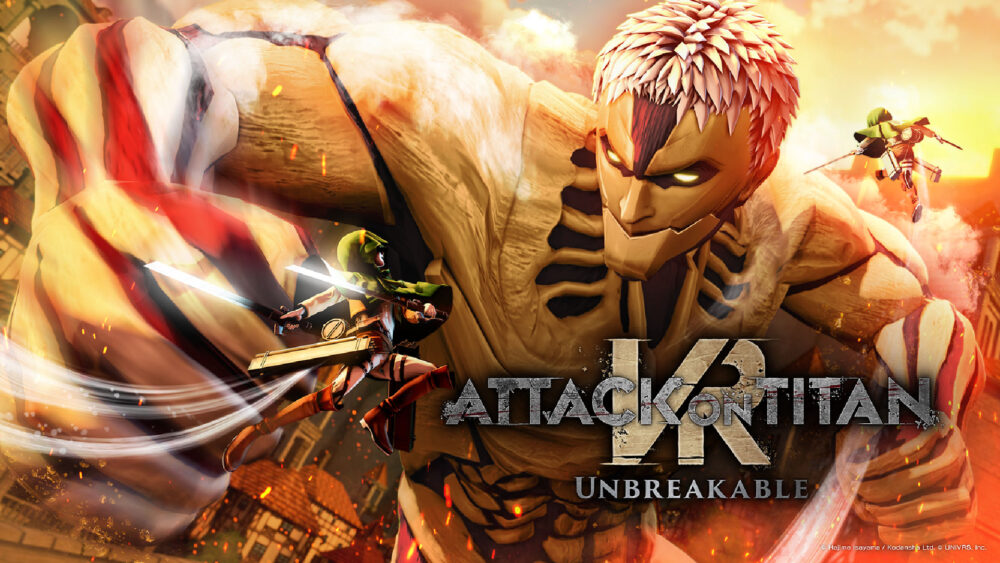 The official YouTube channel of Meta Quest has revealed Attack on Titan fans' dream game's gameplay trailer.
The trailer features gameplay footage from Attack on Titan VR: Unbreakable, showcasing the immersive and fluid motion of the ODM gear.
The game is scheduled to be released in winter 2023, and it seems like it will also feature a multiplayer system.
Get ready to take out Titans in this first-person VR hunting action game, Attack on Titan VR: Unbreakable. pic.twitter.com/FEMlPrb4UP

— IGN (@IGN) June 2, 2023
Attack on Titan is a manga written and illustrated by Hajime Isayama.
The manga started its serialization in Kondansha's monthly Bessatsu Shonen magazine from September 2009 to April 2021.
The series has also been adapted into anime, with a total of four seasons released.
The first three seasons were produced by Wit Studios, and season 3 was divided into two parts.
Season four, titled Attack on Titan The Final Season is being produced by Mappa. Attack on Titan The Final Season, Part 3 (Court 2), will premiere this fall.
Plot Summary of Attack on Titan:
Several hundred years ago, humans were nearly exterminated by giants.
The story is about a young boy named Eren who lives in a world where most of humanity lives behind huge walls to protect themselves from the Titans.
Titans are huge (sometimes multi-story-high) humanoid creatures that eat humans.
One day, Eren's world topples upside down when, after centuries, a titan comes and breaks the wall, causing other titans to flood the city.
Eren, after watching his mother being eaten by a titan, swears to kill all the titans.
Source: Meta Quest YouTube, IGN Twitter