Ash Ketchum And Pikachu Retire As Main Characters In Pokemon Anime In 2023
A duo of new protagonists will replace them instead
The Pokémon Company has announced that Pokémon anime will begin a new series that will follow a new duo of protagonists. Their names in the Japanese version are Liko and Roy.
The series is set to premiere in April 2023 in Japan. The starter Pokémons of the series are Sprigatito, Fuecoco, and Quaxly from the Scarlet and Purple Pokémon video games.
The Legendary Pokémon Rayquaza is set to appear in his Shiny form as well.
After Ash's recent victory at the Pokémon World Championship, fans were intrigued to know about Ash's situation. And, it seems like this is the conclusion of Ash Ketchum's story.
Gladly, we are getting an 11-episode special that will conclude Pokémon Ultimate Journeys: The Series. This collection will celebrate the adventures of Ash Ketchum from over twenty-five seasons.
Furthermore, will also feature our favorite characters like Misty and Brock and "offer a look at what the future holds, in this final chapter for Ash and Pikachu".
The episodes are set to premiere on January 13, 2023, in Japan, titled Pocket Monster Mezase Pokémon Master (Aiming to be a Pokémon Master).
Another special episode titled Pokémon: Harukanaru Aoi Sora (The Distant Blue Sky) is scheduled for broadcast on December 23. This is on the occasion of the twenty-fifth anniversary of the anime.
The episode features the return of the original production team from 1997 as they animate a special day between Ash and Pikachu.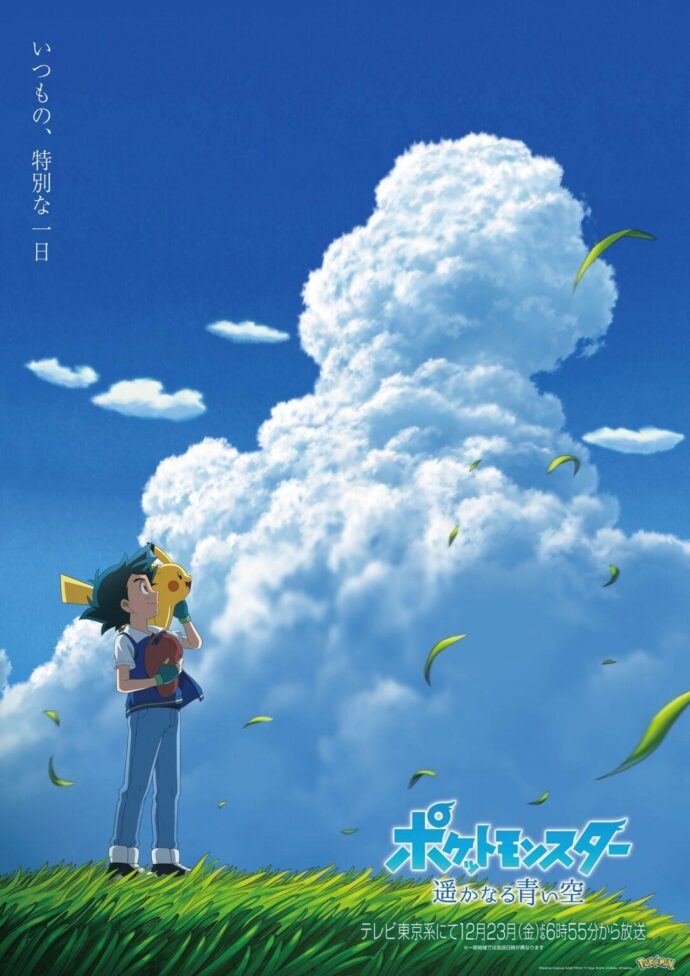 Source: Mantan Web