Anime Expo Announces One Piece Orchestra Music Event
The event will take place on July 5, and July 15.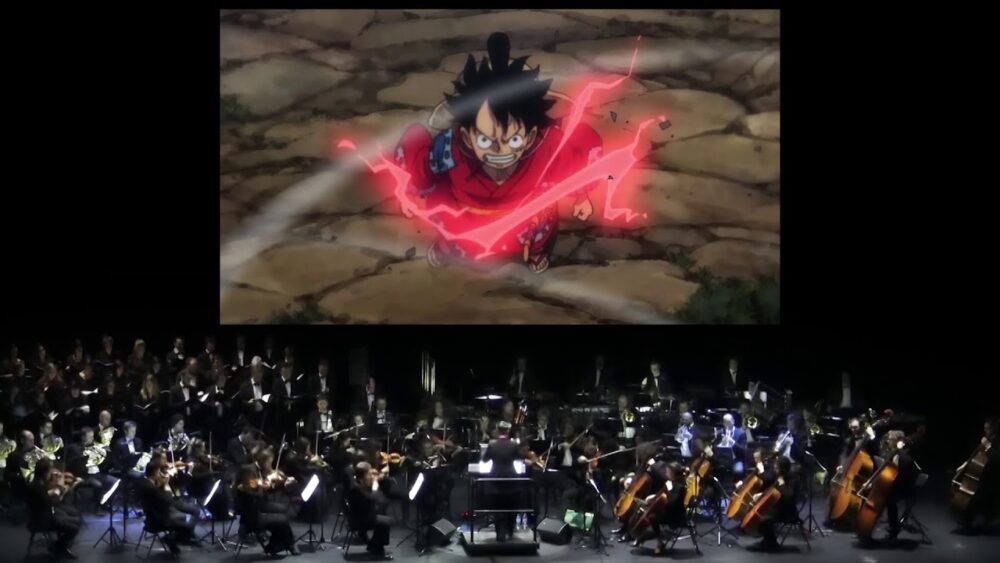 The official Twitter account of Anime Expo has announced a One Piece concert event.
Anime Expo announced that on July 5 and 15, the official orchestra concert will take place in the U.S.
On July 5, the event will take place in Dallas, Texas, and in Los Angeles, California on July 15.
ONE PIECE Music Symphony – US Premiere! The Official Orchestra Concert with giant video projection!
Dallas, TX – July 5, 2023: https://t.co/uRJbLNI6gu
Los Angeles, CA – July 15, 2023: https://t.co/xGxQPR2UEY pic.twitter.com/MmYjIxGF22

— Anime Expo (@AnimeExpo) June 12, 2023
After receiving critical acclaim in both Europe and Asia, ONE PIECE Music Symphony comes to the U.S. and will feature a huge projection screen showing the adventures of the beloved crew.
The event will play music from Dressrosa, Zou, Whole Cake Island, and the Wano arc.
The concert features 50 musicians performing live alongside high-quality visuals playing on the screen.
It will cover the most famous soundtracks from the TV Series including but not limited to:
We Are!
Sai Sai Saikyo!!!
Oitsumerareta
Binks no Sake
Unan to Ghanzho
Ougon to Oden
Katayoku no Taka
The Los Angeles show will also feature special guest appearances by composer Kohei Tanaka, and singer Hiroshi Kitadani. They will perform live with the orchestra.
Attendees who purchase VIP tickets will also get the opportunity to meet Kohei Tanaka.
Source: Anime Expo's Official Twitter