Anime And Manga Industry Members Mourn The Loss Of Leiji Matsumoto
As the news of Leiji Matsumoto's passing became public on February 20th, tributes from manga and anime industry figures have poured in.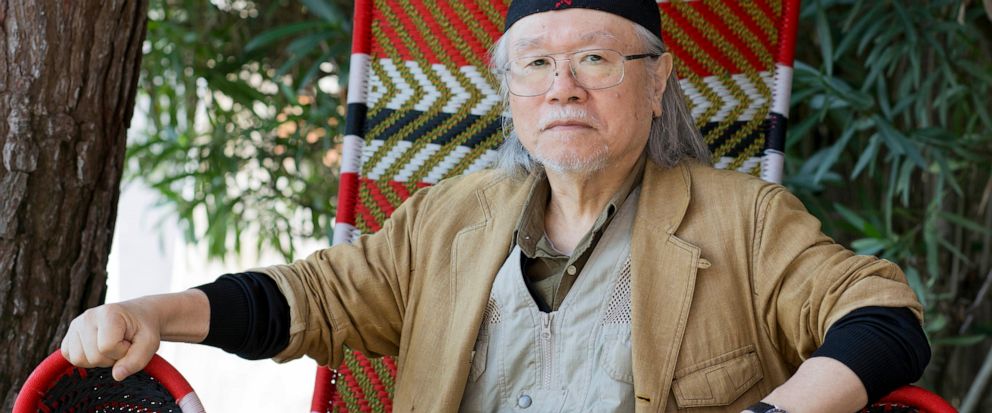 It came to light today that the legendary manga and anime artist Leiji Matsumoto has passed away. He was 85 years old and suffered acute heart failure on February 13 while at a hospital in Tokyo.
Matsumoto's creations served as an inspiration to generations of anime and manga fans as well as artists. He was behind the creation of series like Space Battleship Yamato, Queen Emeraldas, and Galaxy Express 999.
Following the news of his passing, several figures from the industry have come forward to pay tribute to Matsumoto-sensei on Twitter.
Trigun creator Yasuhiro Nightow expresses his gratitude
The mangaka Yasuhiro Nightow of Trigun took to Twitter to leave a heartfelt message at Leiji Matsumoto's demise.
松本先生。先生の作品によって僕は漫画の世界に引きずり込まれました。僕の描くものの中に、先生から頂いた星の雫が幾許か混ぜ込まれ、次の世代へ受け継がれていると静かに信じています。今夜はワダチと大純情くんを読んで偲びます。お疲れ様でした。そして心より最大の感謝を申し上げます。 pic.twitter.com/9KMf1gklU8

— 内藤泰弘/YasuhiroNightow (@nightow) February 20, 2023
His tweet translates to:
"Matsumoto-sensei. I was drawn into the world of manga because of his work. My work abounds with the droplets of stars he gave to me. I am content with the knowledge that they have carried to the next generation. Tonight, I will be reading Wadachi and Daijunjo-kun. Thank you for all the hard work. And I express my gratitude from the bottom of my heart."
Studio Leijisha, the artist's own studio, remembers him
Leiji Matsumoto's personal company, now led by his daughter, posted a statement as well.
零時社からのお知らせです

漫画家松本零士が
2023年2月13日都内病院にて
星の海に旅立ちました

これまで応援くださいましたファンの皆様
本当にありがとうございました

「遠く時の輪の接する処でまた巡り会える」
と松本は常々申しておりました

私たちもその言葉を信じ
その日を楽しみにしています pic.twitter.com/4II0ioA2JH

— ミーくん@零時社/松本零士 (@leijisha) February 20, 2023
An excerpt of this announcement reads:
A message from Leijisha:
On February 12, 2023, the manga artist Leiji Matsumoto departed from a city hospital on a journey to the sea of stars.
We are grateful to all the fans who have supported him.
Matsumoto always used to say: "You can meet again at a place that connects to the distant ring of time."
We believe in those words and look forward to that day.
Matsumoto's wife Miyako Maki thanks the fans
In 1961, Leiji Matsumoto had married Miyako Maki, a well-known mangaka and one of the first female mangakas in Japan. Currently, she is the representative director of Leijisha. She says in her statement that: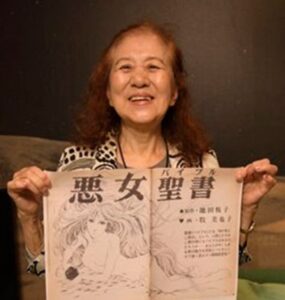 On February 12, 2023, the manga artist Leiji Matsumoto departed from a city hospital on a journey to the sea of stars. He was 85 years old. His immediate family has already held a private service.
I believe that he lived a happy life, allowing his thoughts to run free through the stories he drew as a manga creator. Matsumoto always used to say: "You can meet again at a place that connects to the distant ring of time." I believe in those words and look forward to that day.
To all the fans who supported him, the people involved in delivering his works to the world, the government and organization people who have helped him, the manga creators who honed their skills alongside him in his youth, and to all the hospital staff who aided him in his journey—I extend my deepest gratitude. Thank you so much.
I apologize, but I must refuse all condolence gifts, flowers, and telegrams. I plan to accept flower offerings and telegrams at a farewell gathering, which will be held at a later date. Also, I cannot say yet when I can provide details about the farewell gathering.
Voice actress Masako Nozawa reminisces about Leiji Matsumoto
Masako Nozawa, who voiced one of the protagonists of Galaxy Express 999, Tetsuro Hoshino said:
"Matsumoto-sensei accompanied me on so many Galaxy Express 999 events around the country. He was friendly and a great talker. I remember like yesterday how delighted he was when he wore a train conductor uniform in Yamaguchi.
When we were recording for the film, he came to the studio and praised us, which made it very easy for us to act… He was a very kind-hearted person. Whenever we met, he would always say, "We ought to do something with 999." I was looking forward to his company again, and it breaks my heart that this wish of mine will never be granted."
Animator Hirotoshi Sano draws an illustration
Hitoroshi Sano who has worked on Mobile Suit Gundam 0083: Stardust Memory, and RahXephon tweeted the following illustration.
— 佐野浩敏 (@ihORno0uhBmO179) February 20, 2023
The illustration shows Matsumoto's iconic characters Captain Harlock, Tetsuro Hoshino, and Maetel.
Discotek Media reflects on the creator's endless works
Anime distributor Discotek Media also expressed their grief over Matsumoto's passing.
We were saddened to hear of the recent passing of Leiji Matsumoto, one of the greats of anime & manga. The list of what he created can feel almost endless, from Galaxy Express 999, Captain Harlock, to Space Battleship Yamato (Star Blazers.)

His work will continue to be loved. pic.twitter.com/E76leH7Gj5

— 💿Discotek Media (@discotekmedia) February 20, 2023
Manga creator Ami Shibata cites Leiji Matsumoto as her inspiration
Ami Shibata, known worldwide for the manga Papuwa, took a trip down memory lane in her tweet. She posted a message that she received from Leiji Matsumoto when she was a rookie mangaka.
まだ新人であった頃のワタシに、厳しく、お優しく、そしてとてもお心のこもった長文のメッセージをくださいました。

漫画家を目指す全ての方々へのメッセージでもあるので、あえて画像を載せさせて頂きます。

松本零士先生、あなたの数多くの作品を読んでワタシは漫画家になりました。 柴田亜美 pic.twitter.com/YyfMmyS30w

— 柴田亜美staff (@s_ami_staff) February 20, 2023
She says:
"When I was still a newcomer, I received a long message that was filled with sternness, kindness, and a lot of heart. It can also be a message to every aspiring manga creator, so I have decided to post it. Matsumoto-sensei, I became a manga artist because of the numerous works of yours that I read."
In the message, Matsumoto described Shibata as someone who stands at the forefront of the new generation and praised her storytelling ability. He then wrote the work of a manga artist is a lifelong endeavor, and that in order to maintain the stamina required to keep drawing over a long haul, one must have a target or a source of power. He encouraged Shibata to take on new challenges and to take pride in who she is.
Zack Davisson, manga translator, credits Matsumoto for the foundation of anime and manga
Zack Davisson, a Californian writer who has translated much of Matsumoto's work, also expressed his condolences over this news.
Saddened to hear of the passing of Leiji Matsumoto. As a young boy, he showed me a train going into space, and I have never been the same since. It has been my great honor to translate his works and bring them into English. 然らば, sensei. pic.twitter.com/vvxVqEddHr

— Zack Davisson @ECCC E-10 (@ZackDavisson) February 20, 2023
An excerpt from his thread says:
Few artists had as much effect on my life as Leiji Matsumoto. His work was some of the first to receive English language releases. Long before the words "anime" or "manga" existed in the English language, we knew the name of Leiji Matsumoto.
Leji Matsumo's work was the foundation of what we know as "anime/manga fandom," in both the US and Japan. There is a reason the first-ever anime convention held in the US was called "Yamato Con." And the first-ever anime cosplay was a collection of Leiji Matsumoto characters.
He further states that the world has "lost an absolute giant".
Mangaka Nozomu Tamaki once interviewed Matsumoto
The creator of Dance in the Vampire Bund manga, Nozomu Tamaki also took to Twitter to talk about his encounter with Leiji Matsumoto.
松本零士先生とはたった一度だけお会いしたことがある。PSゲーム版「宇宙戦艦ヤマト」のムックでインタビューを担当させていただいたのだ。
多岐にわたるさまざまな話題に花を咲かせた後、帰り際、先生は僕に「どんな漫画書いてるの?」と聞かれた。まだ成人誌で糊口を凌いでいた僕は (続く)

— 環望 (@tamakinozomu) February 20, 2023
In this thread, he says:
I've only met Leiji Matsumoto once. It was when I interviewed him about a Space Battleship Yamato PlayStation game. After we had a lively discussion about a wide range of topics, he asked me on the way home: "What kind of manga are you drawing?"
At the time, I was barely eking out a living with an adult magazine. Sheepishly, I told him the gist of it. In response, he encouraged me: "That's fine, isn't it? Draw that kind of thing while you can. Before long, you won't be able to draw it even when you want to!"
I asked, "When you say 'not being able to draw it,' are you talking about age?" to which he grinned in response and said, "You'll get teased by children in school."
I suppose he was recalling his experiences drawing Sexaroid and Mystery Eve. It was a moment that stood out to me even more than the interview.
With such an incredible amount of love pouring out for Leiji Matsumoto, it's evident that he has inspired a huge amount of people, whether fans or creators.
We at AnimeExplained are deeply saddened by the news of Leiji Matsumoto-sensei passing away. We wish him peace and thank him for giving the world his incomparable works.
Source: ANN