A Returner's Magic Should Be Special Anime To Debut On October 7
Asami Seto is joining the cast as Azrest Kingscrown.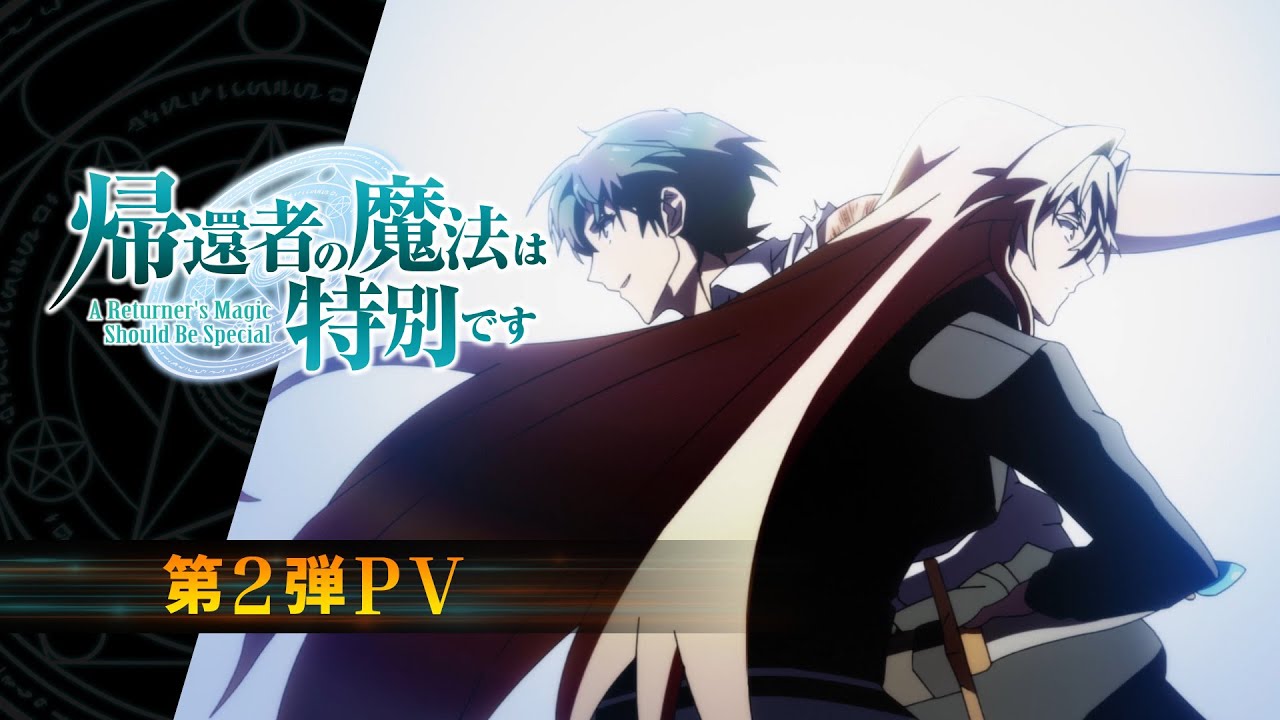 The Aniplex Online Fest 2023 livestream event held on Sunday announced that A Returner's Magic Should Be Special anime will debut on October 7.
A new visual PV, new visual, and more cast members were announced as well.
The anime is the adaptation of a Korean webcomic of the same name by Wookjakga.
Asami Seto is joining the cast as Azrest Kingscrown.
The anime's cast includes:
Takuma Terashima as Desir Herman
Sayumi Suzushiro as Romantica Eru
Natsumi Fujiwara as Pram Schnaizer
The new visual is as follows: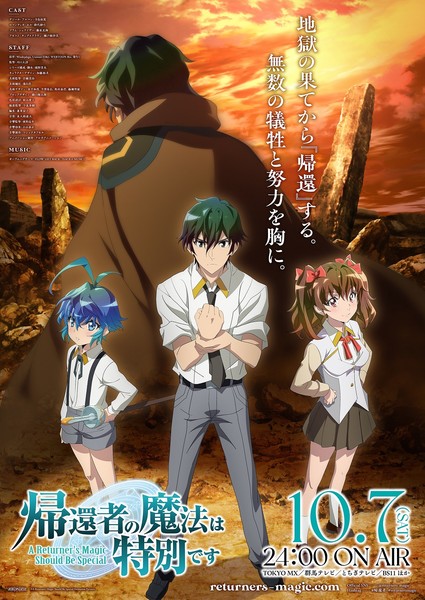 The staff for the anime includes:
Director: Taishi Kawaguchi
Script writer and supervisor: Takamitsu Kouno
Character Design: Hiromi Kato
Art Director: Eiji Iwase
Art Assistance: Masahiro Kama
Art Design: Kazushige Kanehira, Akihiro Hirasawa, Yasuhiro Okumura, Tomoyasu Fujise
Music Composer: Kenta Higashioji
Prop Designer: Shotaro Hashiguchi
Color Key Artist: Aiko Matsuyama
Editing: Ryoko Kaneshige
Sound Director: Takatoshi
Sound Effects: Yasumasa Koyama
Crunchyroll will stream the series as it airs in English-speaking, Latin America, and European countries.
The webcomic is based on an original story by Usonan.
Yen Press is releasing the series in English and it describes the story as:
In a time when the Shadow World has taken over and most of humanity is wiped out, a party of six heroes strives and fails to save the world… But magician Desir Herman is given a second chance when he opens his eyes and finds that he's gone back thirteen years in the past! It's now up to him to gather his party once more and stop the greatest catastrophe in human history!
Source: Aniplex Online Fest 2023 livestream