A Condition Called Love Manga To Get Anime Adaptation in 2024!
The anime is set to premiere in 2024.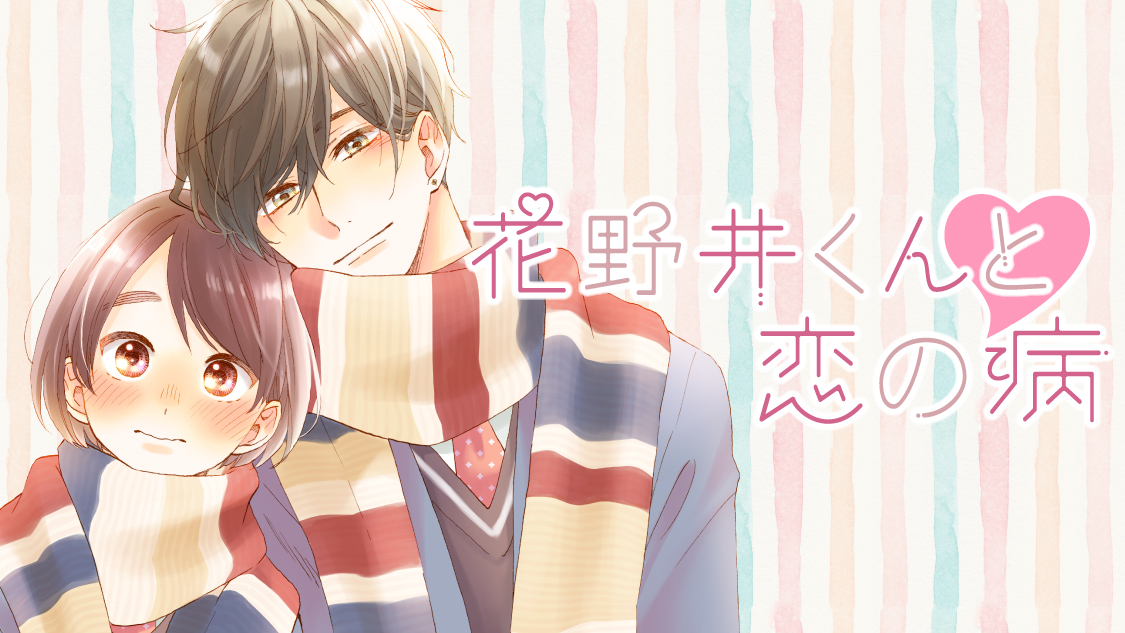 On Wednesday, a new site was opened to announce the anime adaptation of Megumi Morino's     (Hananoi-kun to Koi no Yamai) anime. The anime is set to premiere in 2024.
A teaser visual has been revealed as well.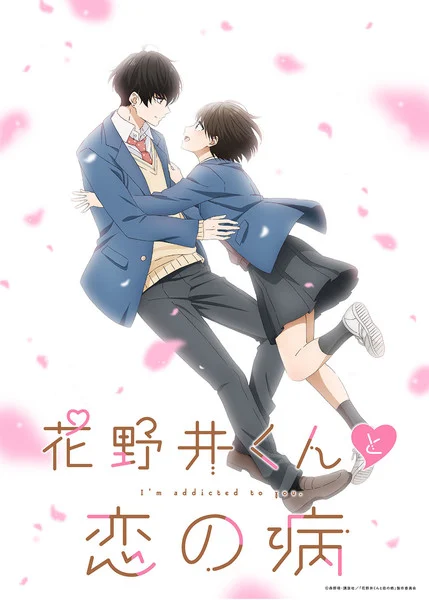 Morino drew an illustration to commemorate the anime announcement: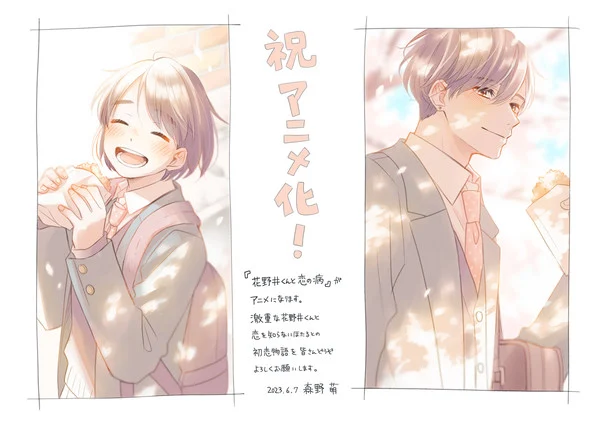 In 2020, Kodansha USA Publishing commenced the digital English publication of the manga. They subsequently released the manga's first volume in English in physical format on January 24, with the fourth volume following on July 18.
In 2014, Morino debuted the Wake Up, Sleeping Beauty manga in Monthly Dessert. The manga concluded with its sixth and final volume, which was released in July 2017.
Kodansha USA Publishing subsequently published the English version of the manga.
Prior to that, Morino's My Fair Neighbor manga was serialized in Monthly Dessert from August 2013 until January 2014.
Kodansha describes A Condition Called Love as:
"Hotaru is a 16-year-old high school first-year who has always been ambivalent about love, preferring instead to have a lively life with her family and friends. So when she sees her schoolmate, Hananoi-kun, sitting in the snow after a messy, public breakup, she thinks nothing of offering to share her umbrella. But when he asks her out in the middle of her classroom the next day, she can't help but feel that her life is about to change in a big way …"
Source: ANN