Top 10 Anime To Watch During Summer!
What's better than binging some good anime during vacations!?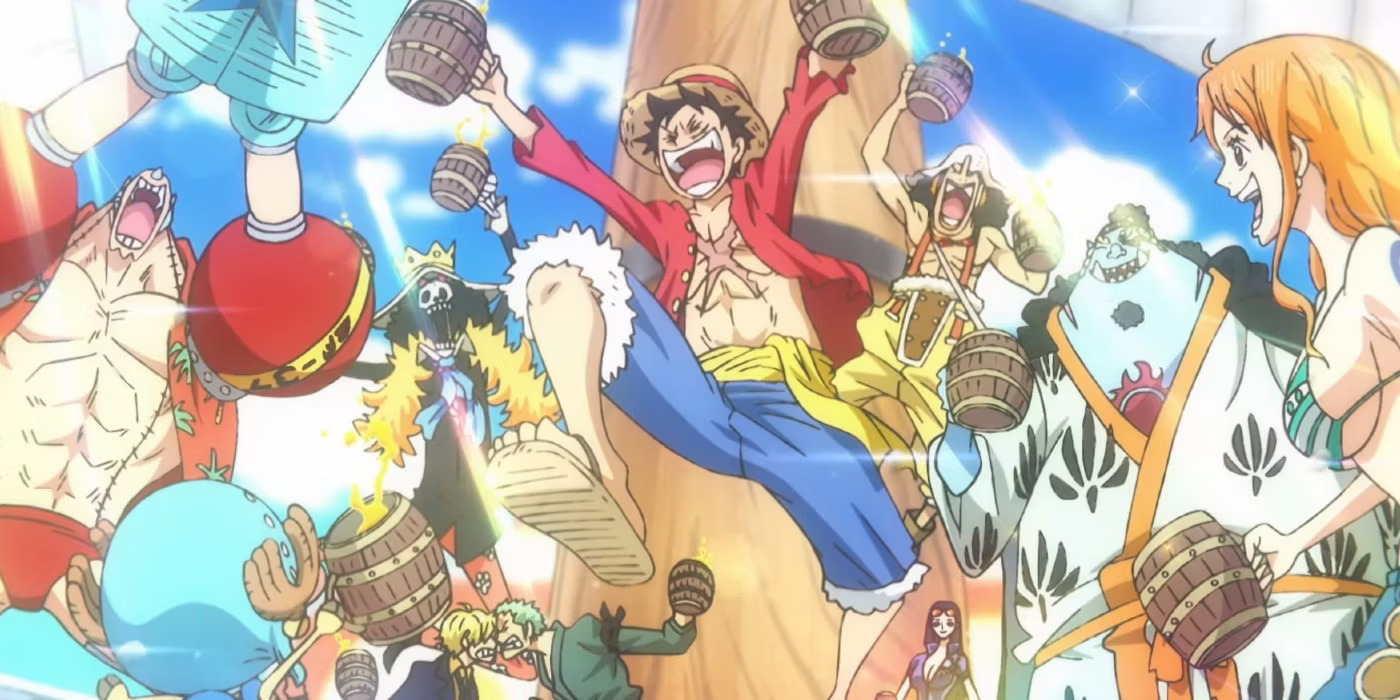 Summer is a time of relaxing and enjoying life for most students. Even the most outgoing people need a day or two to just lie in their beds all day!
What's better than binging some good anime during vacations!? Today, I have curated some of the best animes to watch during summer!
Take your time reading this article; you might find a few animes to obsess over!
10) Summer Ghost:
Our first entry on the list is a nearly 40-minute movie titled Summer Ghost. Although it is a more serious watch, it is certainly worth your time!
While the title makes the plot apparent, here's a small synopsis:
The "Summer Ghost" is said to be the spirit of a young woman who committed suicide. Furthermore, people believe she can only be seen by those nearing their death.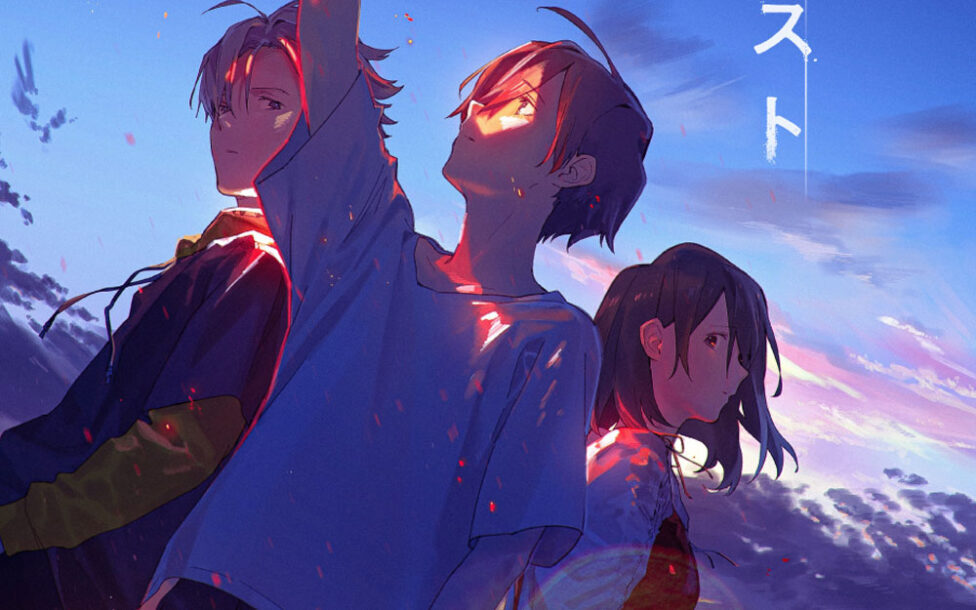 Fireworks are said to calm spirits, but they led three people, Tomoya Sugisaki, Aoi Harukawa, and Ryou Kobayashi to this Summer Ghost!
This complex story deals with the lives of these three people and their problems.
Tomoya is a creative mind that is falling under academic pressure. Aoi is a meek girl, who gets bullied relentlessly, and as for Ryou, he is a former basketball player whose career came to an early end due to a following diagnosis.
After their first meet, Tomoya seeks ou the Summer Ghost once again!
9) Waiting In The Summer:
Kaito Kirishima was taking photos with his camera one summer night, when he was suddenly blown away by something, but woke up just fine in his bed the next day.

Not thinking much of this, he went back to his normal life as he and his friends planned to make a film over the summer break.
This leads to the best summer of their lives, one filled with love and drama!
8) Run With The Wind:
Run With the Wind follows Kurahara Kakeru and Kiyose Haiji as the latter convinces Kakeru, a former runner, and his dorm mates to run the Hakone Ekiden, the hardest marathon in Japan.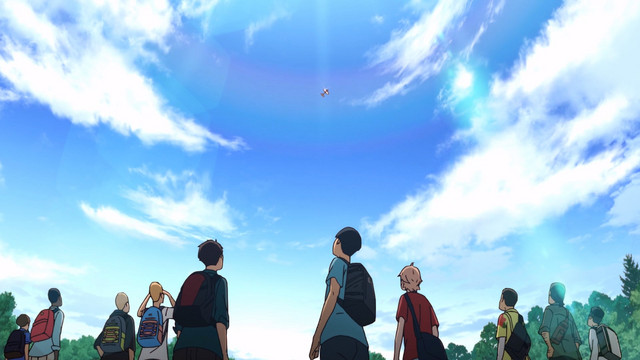 The anime does an excellent job of reminding me of the times I used to spend all my vacation playing outside with my friends. Gets me all nostalgic and happy!
On top of that, the series delivers excellent drama with the help of its unique, lovable, and entertaining cast. The races are surprisingly tense, with the final race being one of my favorite stretches in anime overall.
7) A Place Further Than The Universe:
In this summer heat, we all want to relax and yearn for some cold breeze.
A Place Further Than The Universe takes us straight to Antarctica! The anime features four high school girls who decide to take the world's coldest continent!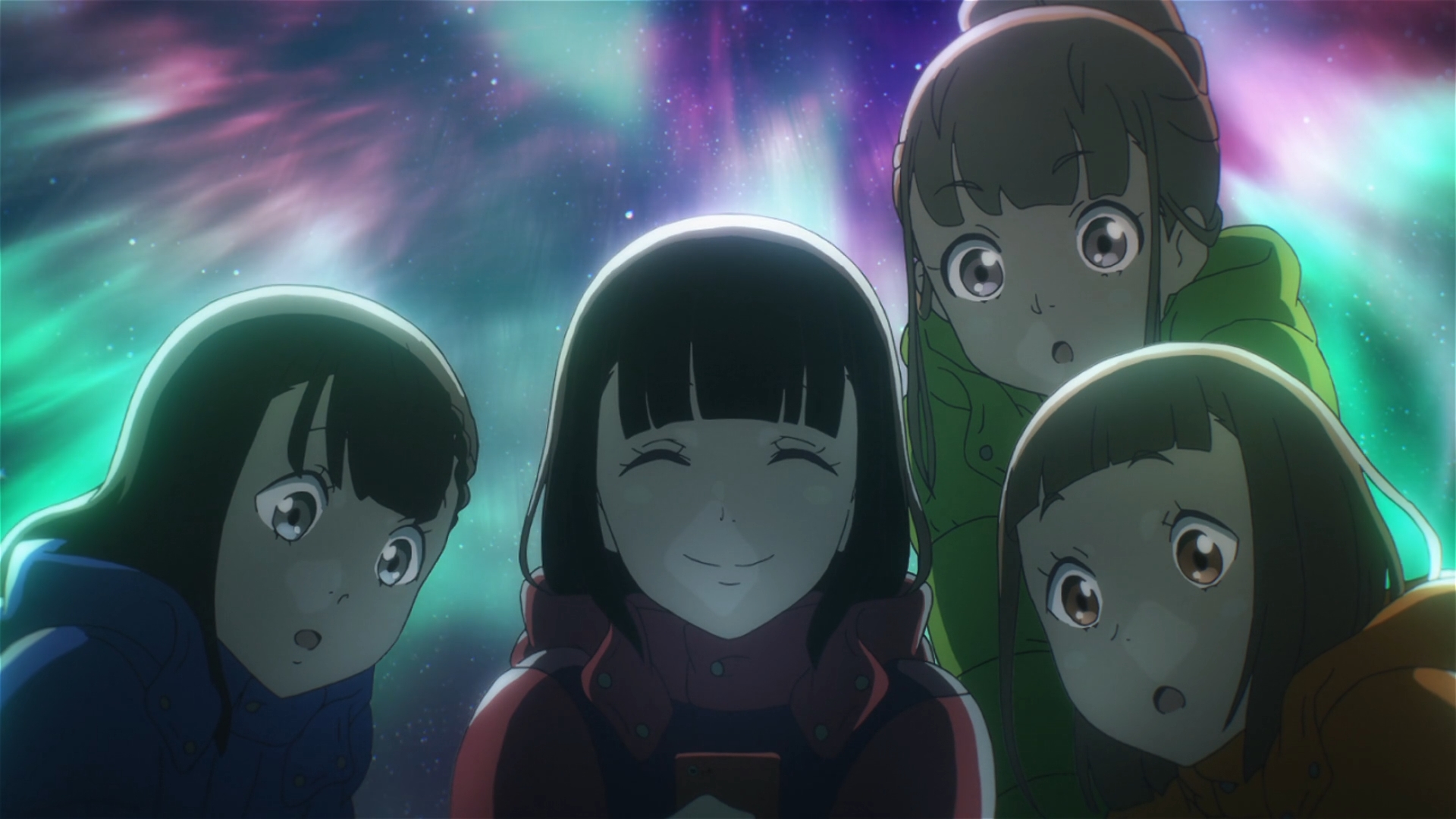 While this was an amazing adventure, one of the girls, Shirase, is determined to find her mother who was lost in an Antarctic blizzard a few years ago!
The anime's cold setting makes you feel some relief in this blistering heat!
6) Grand Blue:
Grand Blue is a comedy-seinen anime featuring raunchy comedy perfect for relaxing.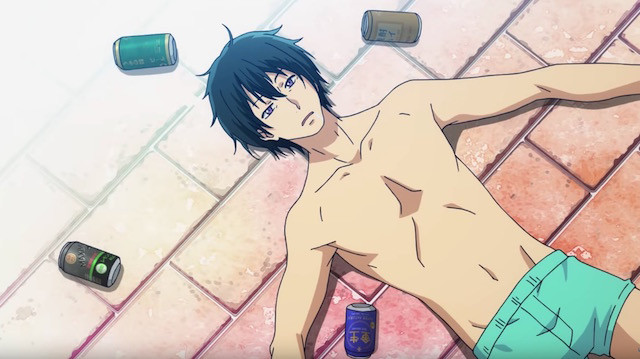 The plot revolves around Iori Kitahara, who joins his college's diving club called Peekaboo as a freshman.
The club's activities range from diving into the depths of the sea to getting wild at parties drinking ungodly amounts of beer and just getting into trouble.
5) Yuru Camp:
Yuru Camp, also known as Laid-Back Camp, is a slice-of-life anime series that revolves around the daily lives of a group of high school girls who enjoy camping in the great outdoors.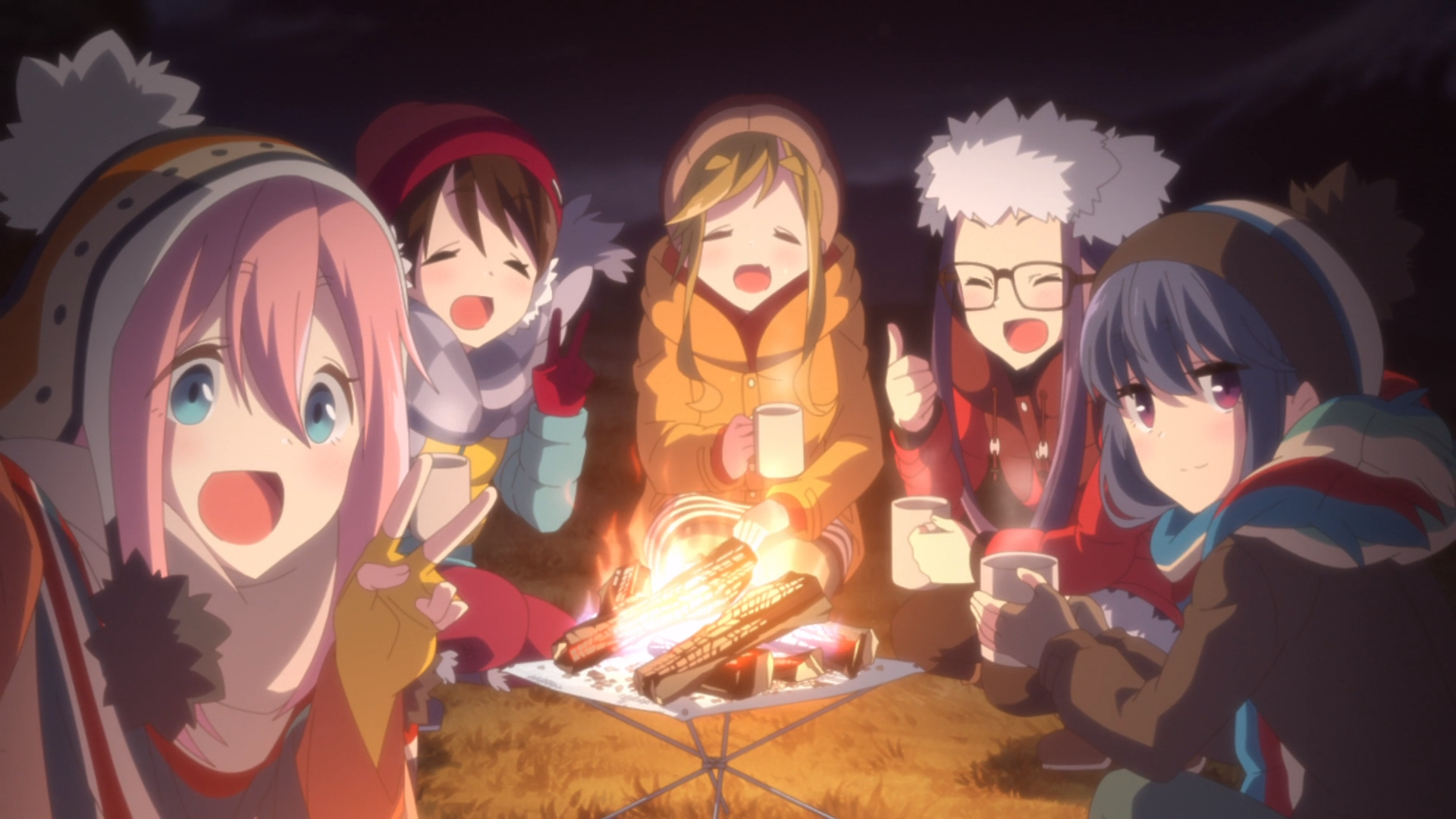 The main character, Rin Shima, is a solo camper who prefers to spend her time in the wilderness, but she eventually befriends a group of girls who share her love of camping.
Throughout the series, the girls explore various campsites, prepare delicious meals over open fires, and bond over their shared experiences.
The anime is known for its relaxing and calming atmosphere, with beautiful scenery and tranquil moments that allow viewers to escape into the great outdoors from the comfort of their own homes.
Overall, Yuru Camp is a heartwarming and wholesome series that celebrates the simple joys of camping and friendship, and is sure to leave viewers feeling warm and fuzzy inside.
4) Your Lie In April:
If you won't watch Your Lie In April in April, then what are you doing?
While it isn't exactly summer for a lot of people in April, we're still pretty close to it, right!?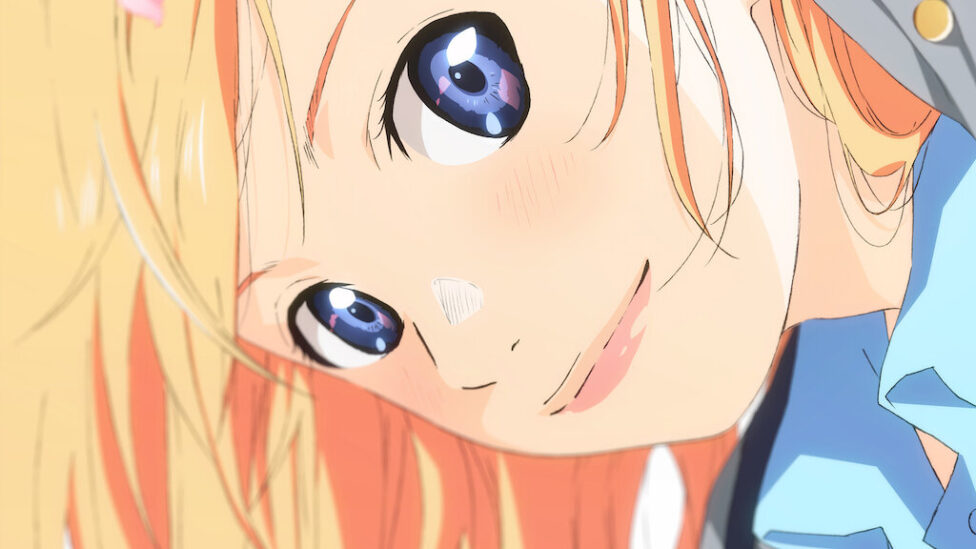 This anime is a classic in the romance genre, revolving around Kousei Arima, a gifted pianist who has lost his love for the instrument.
Then, like a warm summer breeze, Miyazono Kaori, a violinist enters his life to stir things up! While the ending is a tear-jerker, this anime is a must-watch in our books, especially for its warm colors and summer aesthetic!
3) Free!
Free! is a sports anime series that follows the story of four childhood friends who reunite to form a competitive swim team in high school.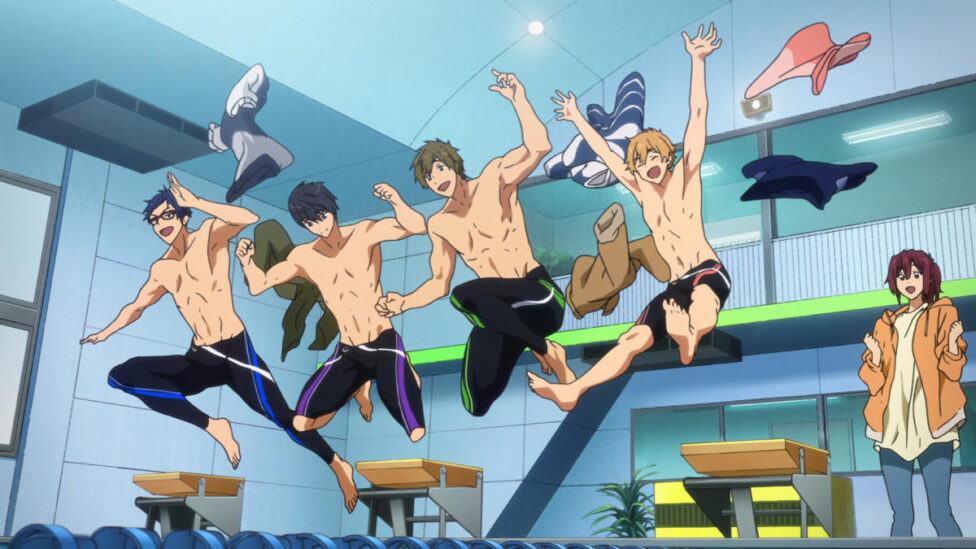 The main character, Haruka Nanase, is a talented swimmer with a passion for the water who is reunited with three of his elementary school friends.
One of them, Rin, is not happy about the reunion as he considers Haruka to be his rival and goes his own way.
The anime revolves around Haruka and the others as they compete in swimming, grow a close bond, and settle things with Rin once and for all!
2) March Comes In Like A Lion:
"March Comes in Like a Lion" is a critically acclaimed Japanese manga and anime series written and illustrated by Chica Umino.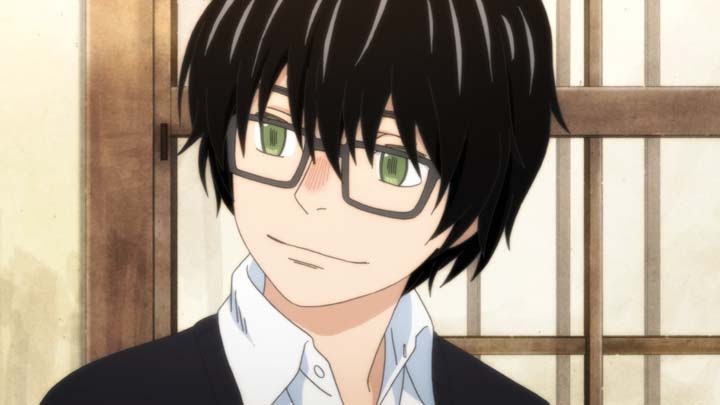 The story follows a young professional shogi player named Rei Kiriyama, who struggles with depression, loneliness, and the pressure of success in his career.
With stunning animation, the anime truly captures the best moment of the series. And, as the name suggests, makes it a perfect anime to enter summer!
1) One Piece:
Can you name anything better than peak fiction itself to watch in the summer?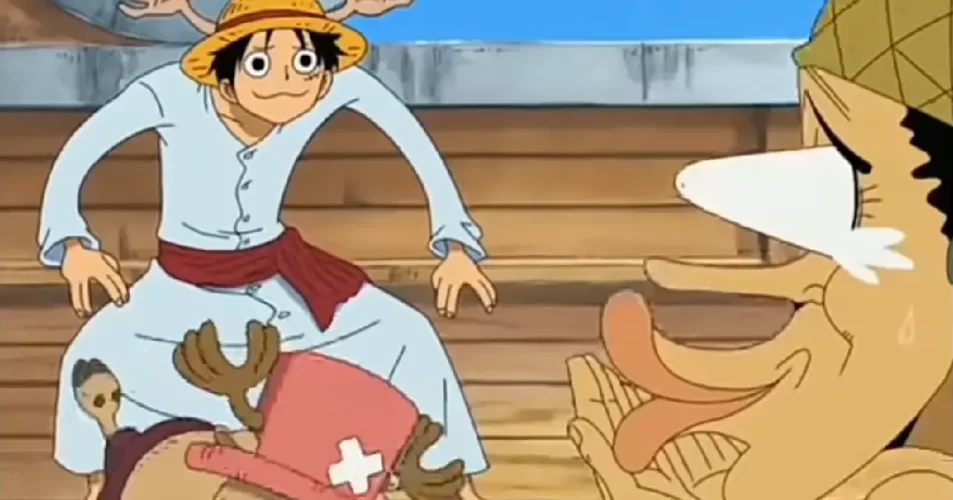 A part of the Big 3, One Piece revolves around Monkey D. Luffy, who aspires to become the King of Pirates. While the length of the series might seem daunting, it is the adventure of a lifetime!
Every arc offers an amazing journey filled with amazing characters, stories, and lore. Even after 25 years, setting sail with the Strawhat crew feels as fresh as ever!