10 Best Slice Of Life Animes Of All Time Ranked!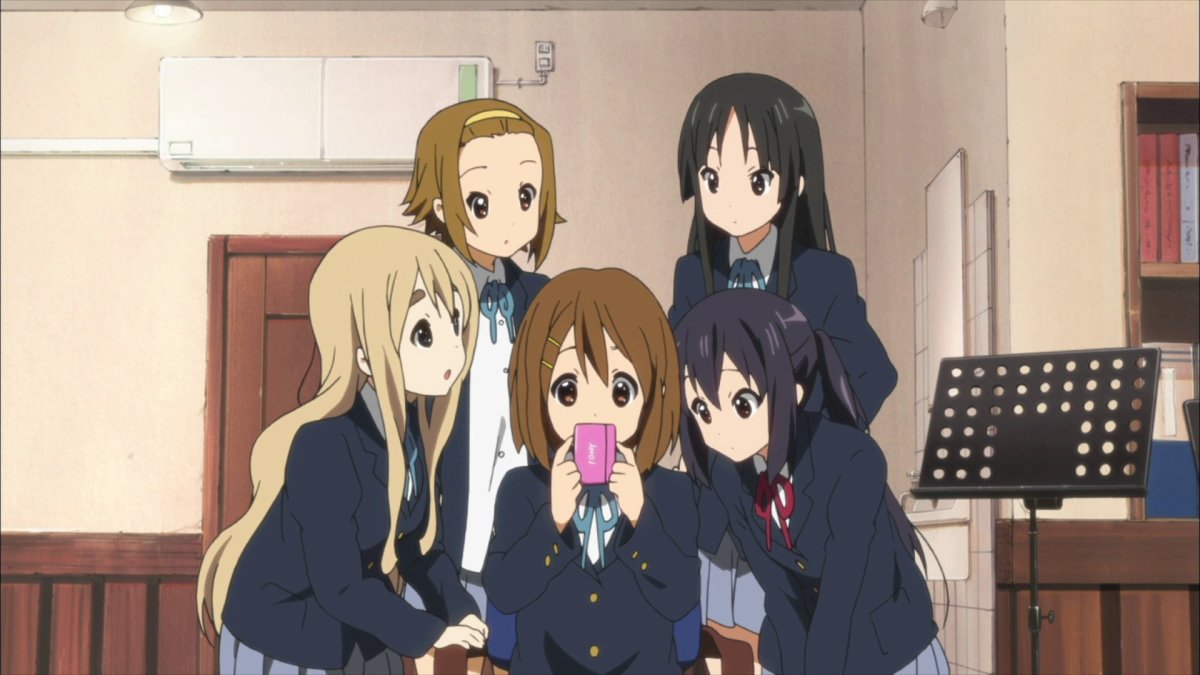 Who would've thought that the daily lives of random people could be so interesting? Slice of Life is a genre that brings comedy, drama, romance, and much more on the same plate and meshes it beautifully. 
However, it is easy to find some animes to be mundane. So, we're here with the ten best slice-of-life animes you'd absolutely love to watch! 
10) Sweetness and Lightning:
Kohei Inuzuka led a happy life as a teacher, husband, and father. However, things go south after the death of his wife. Kohei is busy with his job and can't give enough time to his daughter, Tsumugi.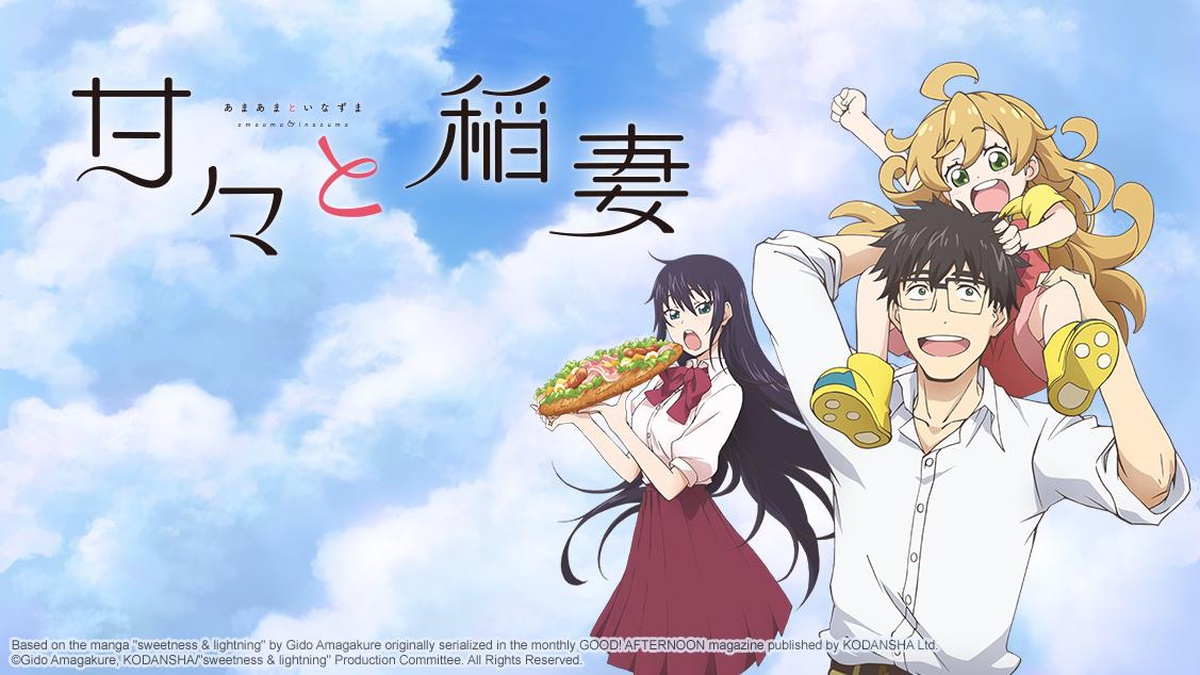 He usually makes ready-made meals. Eventually, he gets help from one of his students, Kotori Iida to learn how to make food. Iida has her issues too, with her mother being busy with her job, making it difficult to run the shop. 
This heartwarming story revolves around this caring father who wants to keep his daughter happy, and helps us find gratitude for things we take for granted. 
9) Miss Kobayashi's Maid Dragon: 
Kobayashi, a programmer, went on a hike in the mountains when she was drunk to bring some life into her boring life. The next morning, she found a dragon looking into her house from the front door. 
This dragon transforms into a cute blonder girl in a maid outfit and introduces herself as Toru. Apparently, Kobayashi had run into the dragon last night and offered to take her in last night. 
Left with no choice, Kobayashi hires a dragon as her maid! This ensues with numerous other monsters approaching her place, creating a scene with diverse personalities. For those who didn't see it coming, this ensues into a lot of chaos, cuteness, and just overall wholesomeness! 
8) Wotakoi: Love Is Hard for Otaku: 
I'm sure many of you might relate to the title of this anime! Hirotaka is a regular office man who likes to mind his own business, without being rude to others. However, his life takes a twist as he starts dating Narumi, a closet otaku.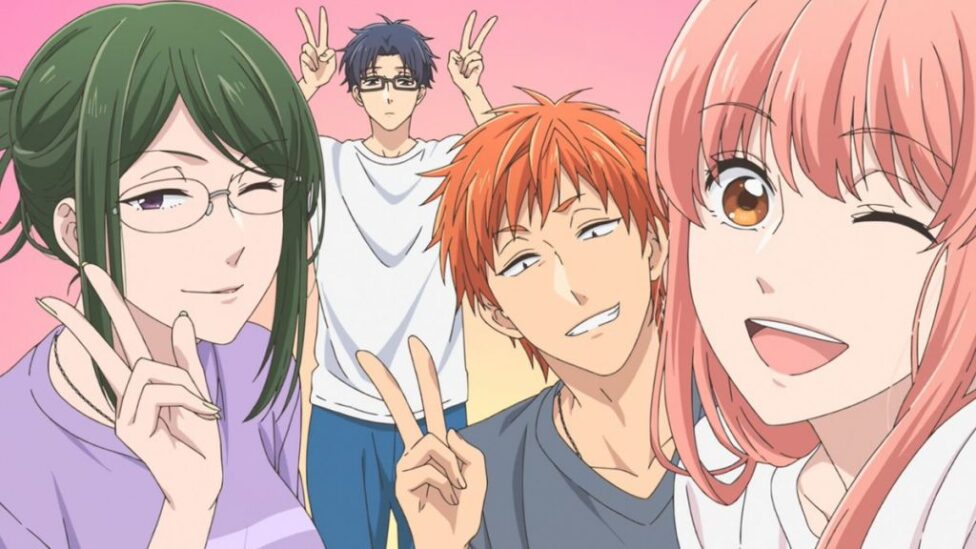 Along with two other main characters, Koyanagi and Kakabura, Wotakoi is a breath of fresh air. It isn't about high school kids trying to figure things out for the nth time.
Rather, Wotakoi is a wholesome, funny, and still adequately dramatic anime about adults in love. 
7) Tonari no Seki-Kun:
Seki-Kun is the guy everybody talks about in the backbencher memes. While his partner, Yokoi is trying to focus, Seki is creating a massive war using shogi pieces, playing dominoes, and the usual backbencher stuff.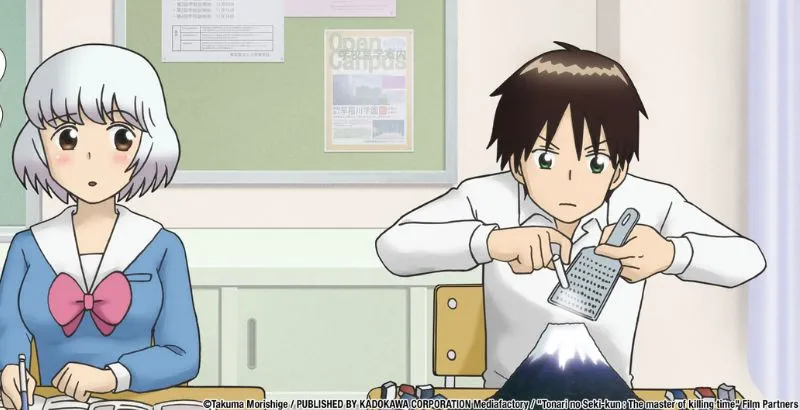 However, Yokoi gets in trouble instead! This episodic anime's episodes span for 7 minutes only, making it the perfect anime to binge! 
6) Spy x Family:
If you haven't heard about Spy X Family, you must be living under a rock. This anime is one of the most popular animes of the year for a reason! "Twilight", the greatest spy in the world carries out missions to prevent the horrors of war from reaching innocent people.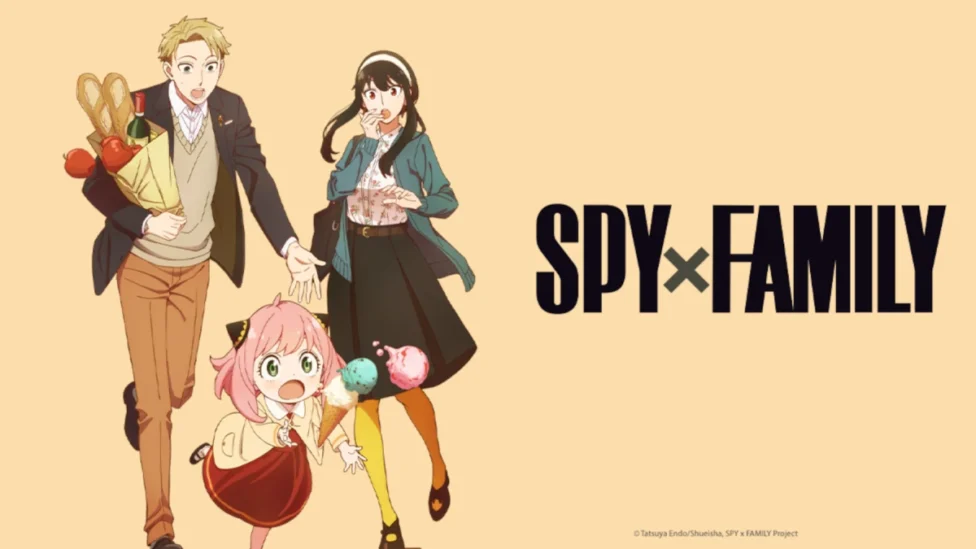 His latest mission, however, requires him to work in a team. Well, his teammate will be a child. With the new identity of Loid Forger, Twilight has to train the child to become a student at the prestigious Eden Academy and gets to meet politician Donovan without any suspicions. 
However, for this, he needs a mother too, and Yor Briar steps up for this! There's a catch, though. Loid's family doesn't know his true intentions. And, Yor and Anya, his adopted daughter have their own secrets. Anya can read the minds of people, and Yor is a deadly assassin. 
A picture-perfect family on the outside, the Forgers are deceiving each other, but they still love this family dearly. 
5) Nichijou:
Yuuko is an ordinary girl in an ordinary high school. However, that's the most normal thing in the series!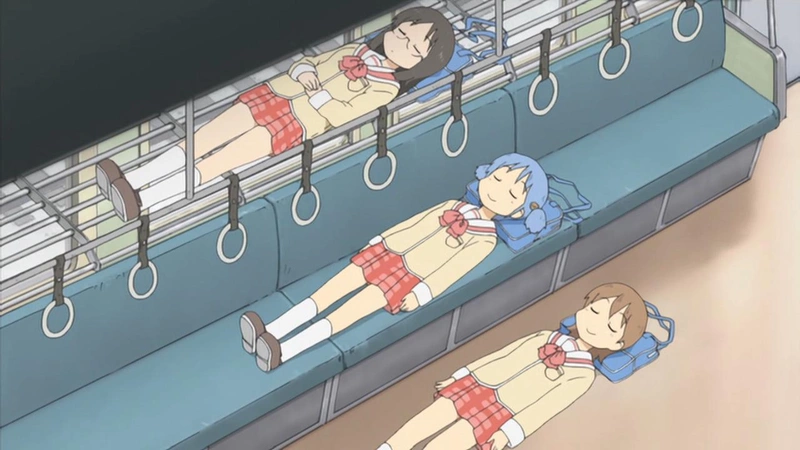 Nichijou is an outrageous comedy where the professor loves sharks, there's a robot girl, and Mio, who loves to draw BL manga.
Nichijou can be fairly random, and we love it. 
4) Aria:
Set in a city inspired by the beautiful city of Venice, Aria is a story about three girls, Akari, Alice, and Aika in the 24th Century on planet Aqua. Their goal is to become Prima Undine, i.e. professional tour guides! 
The anime follows the daily lives of the three girls as they try their best to achieve their dreams in this cute, wholesome series! 
3) K-On!:
A true classic of the genre, K-On! Is anime about the lives of the girls from the Light Music Club. K-On is one of the most influential and popular slice-of-life animes, thanks to the adorable main cast! 
While it isn't a serious anime, the music is amazing, and the animation shows the real technicality of playing the guitar accurately! K-On! Is the slice-of-life package we all love and deserve!
2) March Comes In Like A Lion:
Our sleeper pick, March Comes in Like A Lion is a scenic, poetic display of life. Rei Kiriyama is an elite in the world of shogi at the age of 17. Even though he is just a teen, he lives away from his adoptive family willingly, while facing immense pressure from every corner of the world. 
Fortunately, he is befriended by the Kawamoto sisters: Akari, Hinata, and Momo. Akari becomes a mother figure for Rei, determined to get rid of the boy's loneliness. 
Hinata and Momo are still coping with the situations that struck their family, creating a unique bond that he never had before. 
Without spoiling much, familial bonds aren't something Rei has truly experienced, and, to Hinata and Momo, Rei plays an important part too. 
Their ability to take responsibility from an early age and Rei's lack of any care for his living conditions give a strong contrast between him and the Kawamoto family, making it seem like they're pulling him into the light. 
As the name suggests, March Comes In Like A Lion is a pretty, scenic, and poetic show that will hit you in the right spots as we see Rei learns to interact with the world he lives in, while managing his work and finally understanding the complex emotions that are pent up inside of him. 
1) Fruits Basket:
Fruits Basket revolves around Tooru Honda, a cheerful girl who starts living with the Souma family. The kind, loving family, however, has its own secrets. 
Fruits Basket is different from the other series on the list as it encapsulates much more than the happy moments of life. The anime's exploration of the main characters is perfect. 
While the anime has a higher amount of drama for the genre, it is worth the payoff as it plays a beautiful song with our heartstrings!