Top 10 Animes With The Best Animation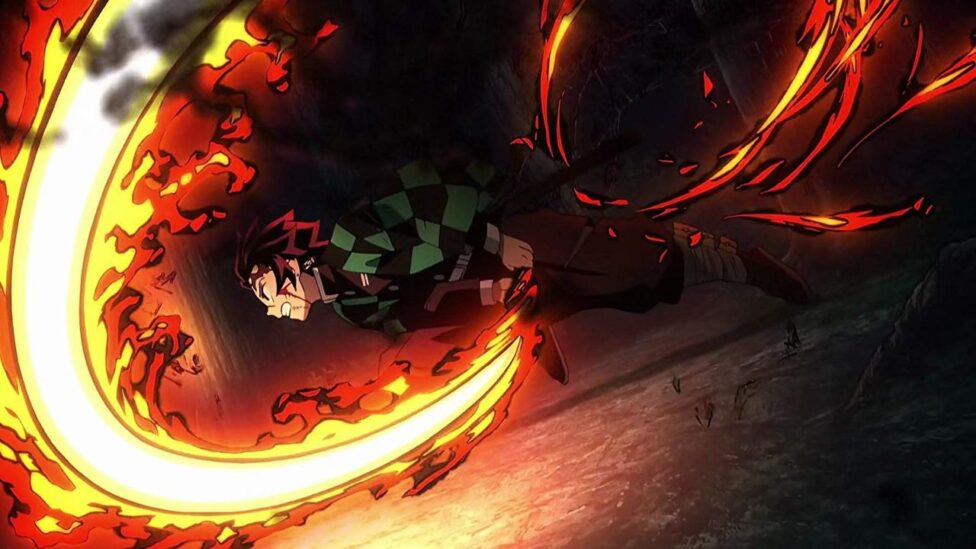 Us anime fans always love and appreciate amazing animation. However, sometimes, some animes have appalling animation, while others surpass expectations.
Today, we're going to take a look at 10 animes with the best animation of all time.
10) Promare:
Promare is a unique anime in every aspect. Its plot revolves around an organization called "Burning Rescue", that fights fire-wielding mutants. 
The real charm, however, is its unique and beautiful animation style. The character designs are unique, and the whole aesthetic of the anime gives it a differentiating look!  
9) Your Lie In April: 
There is no doubt that this tear-jerking romance anime has some of the most aesthetically pleasing animations we've ever seen. The color palette of the show itself made me feel like the world was brighter after binging it!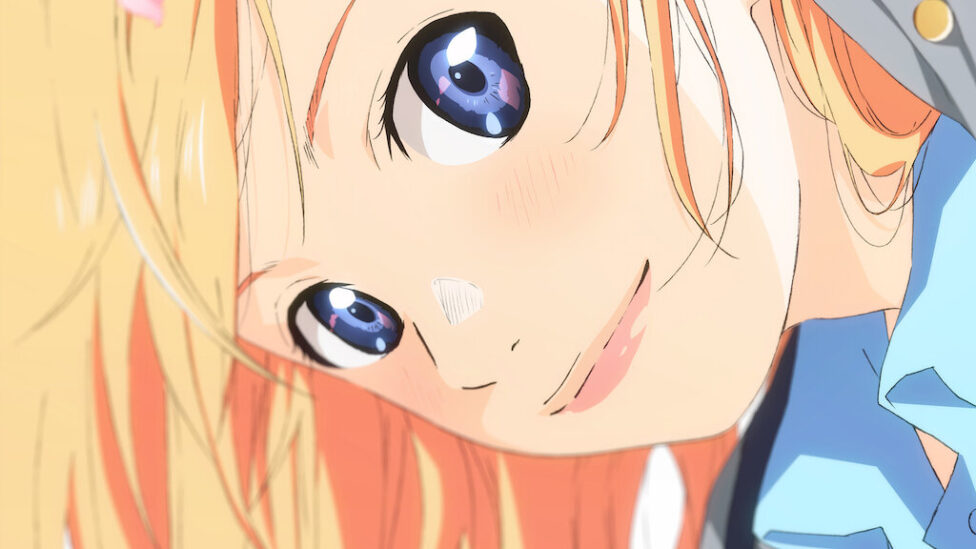 As for the plot, Your Lie in April revolves around Arima Kousei, a pianist who couldn't get back to his passion after his mother's death. 2 years later, Kaori Miyazono, a violinist turns his life around. 
8) Mob Psycho 100:
Born a psychic, Shigeo Kageyama aka Mob is a middle school student. As he grows and matures, Mob understands his role in society to drastically affect the lives of people around him. 
To help him stay on the right path, Reigen Arataka, his sensei runs a business where the two help people.
When Mob Psycho 100 started airing, people were blown away by the animation, and still are. There's just something about this anime. The normal scenes look just fine. But when the action starts, Studio Bones goes full throttle to deliver some of the most beautiful fight scenes ever! 
7) Akira:
A young boy with psychic powers causes massive explosions, resulting in WW3. After the boy is caught, nothing about him is ever heard again. Now, it is the year 2019, and groups of rebels conduct acts of terrorism in a violent "Neo-Tokyo" city. 
Released in 1988, the charm of Akira is timeless. Even now, in 2022, people new to anime,  who generally dislike older animation are fans of it, just because of this certain charm in its aesthetic and the way it's handled. It would be borderline wrong for us to not include Akira in the list! 
6) Monogatari series:
Monogatari revolves around Kyomi Araragi, who accidentally becomes a vampire, and his life changes forever in multiple ways. 
With amazing character designs and stunning visuals, Monogatari is consistently amazing. I genuinely can't remember a moment where the animation was below the top-tier bar. 
5) Fate/Stay Night:
Fate/Stay Night revolves around Shirou, whose family is killed by a mysterious inferno. He is then adopted by Kiritsugu Emiya, who teaches him the ways of magic and justice. 
Fate/Stay Night has some of the best fight scenes in anime, and this would be impossible without the mind-blowing animation that enhances every moment and every strike in these scenes! 
4) Attack on Titan:
If you haven't heard about Attack of Titan, you are truly living under a rock. Eren Yeager witnesses the brutal death of his mother as Titans invade the land of humans after 800 years. We follow Eren as he vows to kill every Titan on the planet.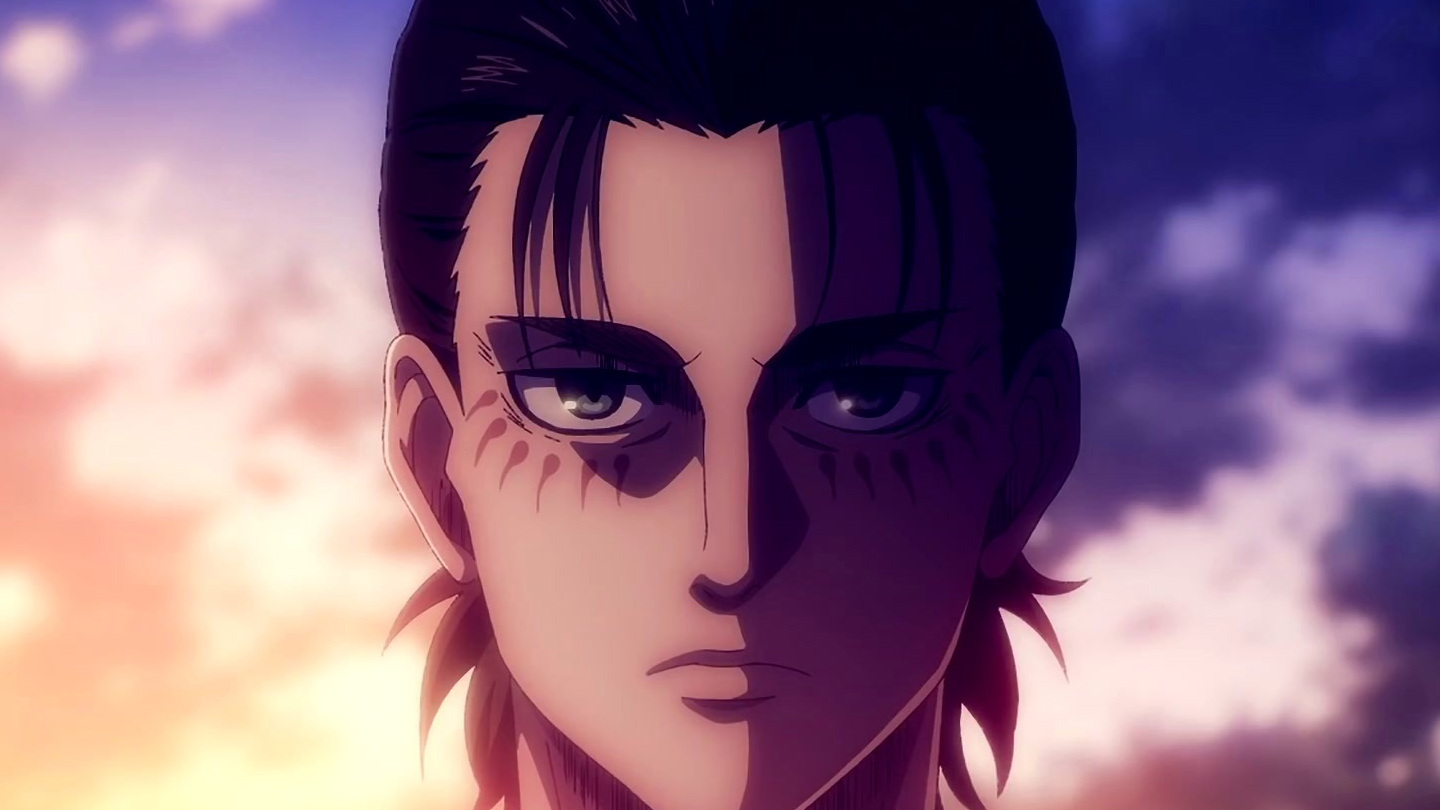 Even though the first season was released in 2013, the animation of this anime still holds up after a decade. The sheer hard work required to draw these titans is unfathomable, as Wit Studio revealed that it took them three years to make the second season! 
Even with a studio change, Attack on Titan has barely seen a dip in quality, although with a new aesthetic that is more faithful to the original manga. 
3) Violet Evergarden:
Violet, a war machine is left with nothing to do as he recovers from her wounds after a war. We follow her in her adventure of helping others and self-discovery. 

Violet Evergarden is the perfect example that we don't just need amazing animation for action scenes, but the most simple scenes can be elevated to reach the audience. The anime has some of the most scenic landscapes and detailed shots in the medium. 
2) Jujutsu Kaisen:
From being a member of the occult club for fun to encountering curses and partially becoming one, Itadori Yuji's life turns on its head in an instant. With the grim fate of death looming on his head, Yuji starts his journey to becoming a Jujutsu Sorcerer. 
MAPPA studio solidified itself as one of the best animators around with Jujutsu Kaisen's beautiful background, amazing character aesthetics, and eye-capturing cursed techniques and domain expansions. 
Any top 10 animation list without Jujutsu Kaisen is instantly a bad one. 
1) Demon Slayer:
Following the story of Tanjiro Kamado, whose family was killed by demons except for his sister who turned into a demon. Demon Slayer is arguably the biggest hit anime from the 2010s.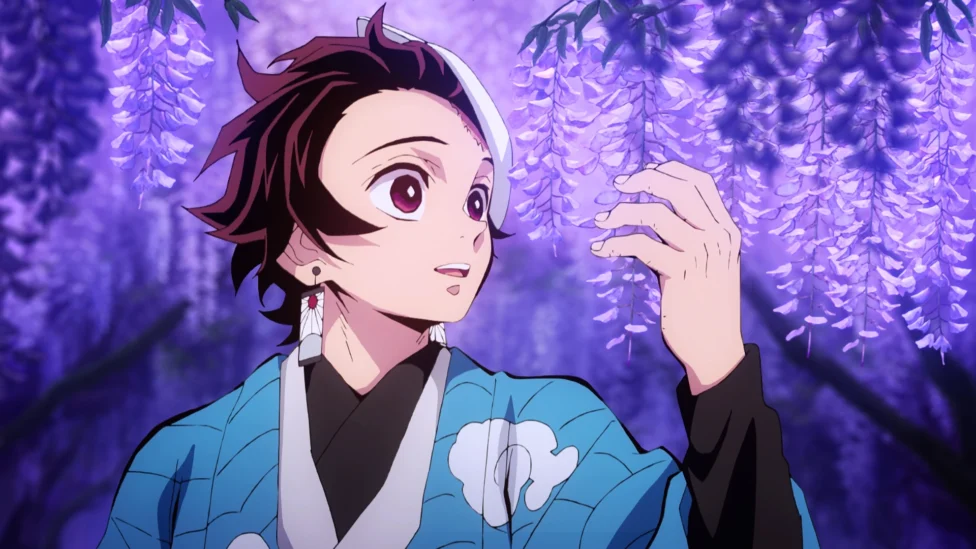 The first season of the anime featured some of the most beautifully drawn scenes and breathtaking flights. However, for me, season 2 took the trophy. Ufotable delivered movie-level quality on a weekly basis for a whole season and surpassed expectations that had never been seen before! 
Demon Slayer is truly a must-watch simply because of its breathtaking animation that is bound to become a classic as years pass by.