Jujutsu Kaisen: Hiromi Higuruma's Cursed Technique Explained
Before becoming a jujutsu sorcerer, Hiromi worked as a defense attourney.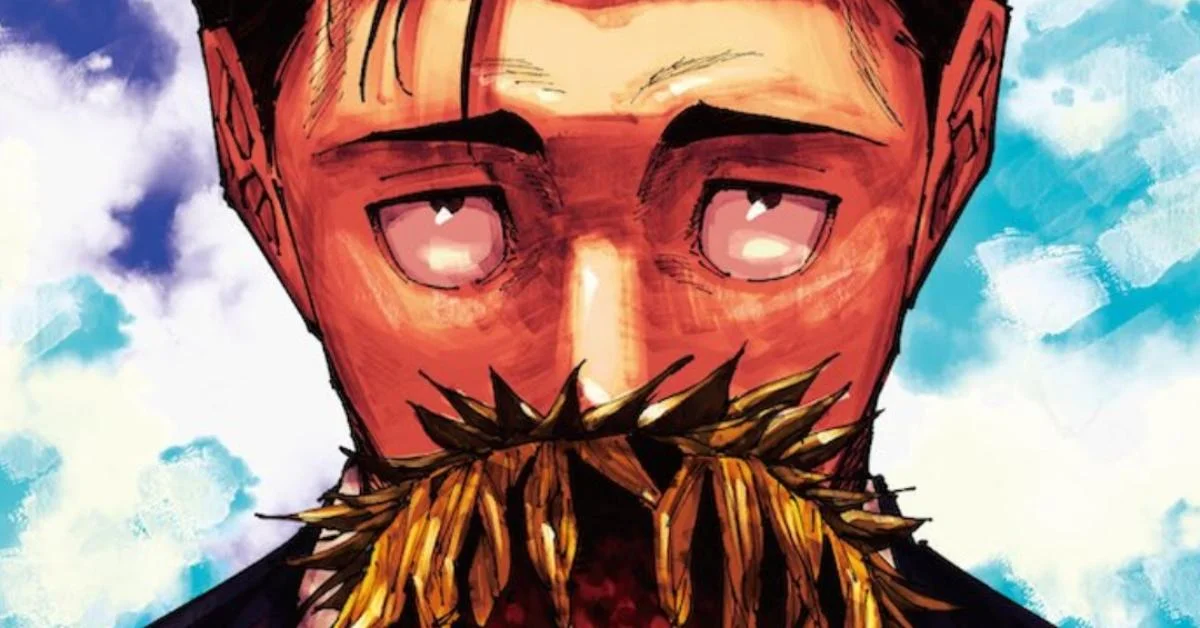 During the culling game, many non-sorcerers gained the ability to use and conjure cursed energy and the cursed technique, respectively.
Out of them, Hiromi Higuruma was exceptionally strong, he even reverse engineered barrier techniques and learned Domain Expansion.
Though of an older kind, it was still a domain expansion, and he learned that without any prior knowledge of cursed energy.
In this article, we will discuss Hiromi's amazing cursed technique. Before, we should understand who Hiromi is.
Who Is Hiromi Higuruma?
Before becoming a jujutsu sorcerer, he worked as a defense attourney. He was known to take on impossibly difficult cases.
He took such cases when he felt that the accused was not guilty and he needed to protect them.
Due to the nature of the cases he took, he often had to deal with situations where he got blamed when his clients did not receive a lawful verdict.
Hiromi always tried to let such things bother him, as he understood that his clients took out their anger on him because they'd been backed into a corner.
Despite his best effort, after an unlawful verdict, the look that clients gave him horrified Hiromi.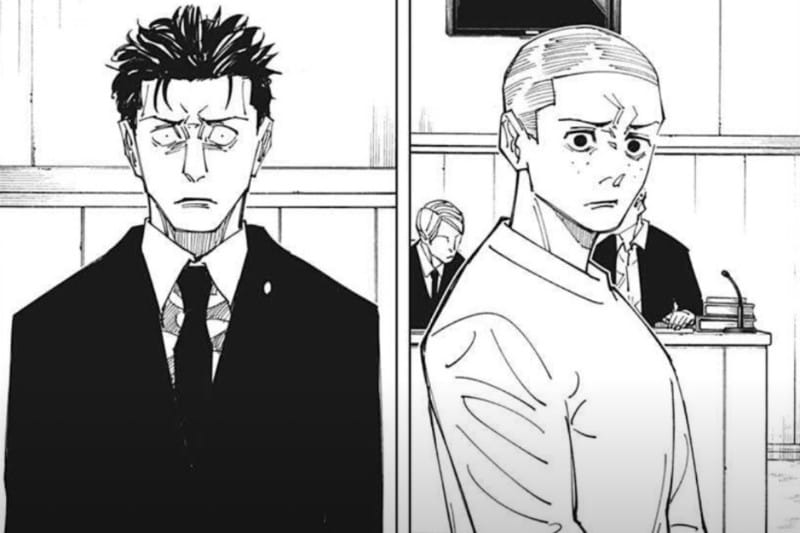 Even his peers worried about how it weighed on his mental state. Hiromi snapped after the verdict his most clinet received.
Although all the evidence favored his case, the court found his most recent client guilty. At the same time, he had also awakened a cursed technique.
This made a major change in his mindset, and then and there he released his curse technique and brought a verdict on the judges.
Chapter 166 told readers about how brilliant Hiromi was, even by Law school standards.
His peers already believed him to be a genius, as one of his senior mentors offered him the position of judge.
He cleared Law School's entrance exam and the national bar exam in his first attempt. To Hiromi, these were just simple matters of using just enough effort to find the required knowledge.
He applied the same thinking to Jujutsu and made up for his lack of experience that a professional would normally have.
In just two weeks, Hiromi studied and deduced the details of Jujutsu simply based on his cursed technique.
Hiromi reverse-engineered how the casting barrier worked and mastered control over his cursed technique. He also learned to create domain expansion using the same method.
Hiromi's Cursed Technique
Although the name for Hiromi's cursed technique has not been revealed yet, upon activating it, he summons a shikigami called Judgeman.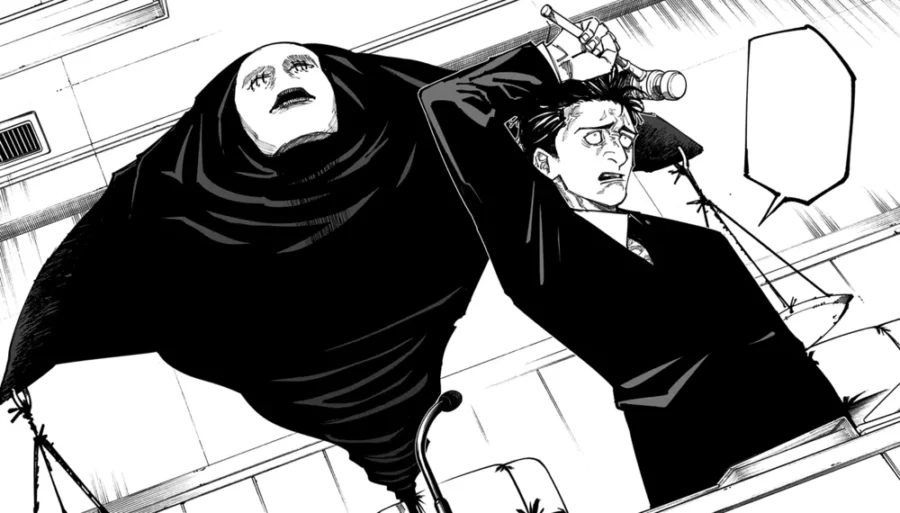 Along with the shikigami, he also receives a cursed tool, the Gavel.
This gavel is very versatile, as it can change its shape and size to take the form of different weapons. Hiromi can also conjure it in either of his hands without any apparent cooldown.
We saw him constantly switch between his right and left hands to put pressure on Itadori.
Coming back to his Shikigami, Judgeman. It is a large Shikigami with a black body that has three stuibbed points.
Two of those points act as the scales. Meanwhile, the third point acts like a pivot of scale, and in a way, like a leg.
The Shikigami's face is white in color, and both of its eyes are sewn with three stitches each. Its overall appearance seems to represent Lady Justice, representing blind justice.
Domain Expansion: Deadly Sentencing
Now, let's discuss Hiromi Higuruma's Domain Expansion. His Domain Expansion is different from that of modern sorcerers.
The current sorcerer's Domain has a sure-hit effect, which makes it extremely difficult to create a domian expansion. What Higuruma uses is more like how Domains used to be in the past.
It does not have a sure-hit effect, and his innate technique is linked to his Domain Expansion by default.
To learn more about Domain Expansion, refer to our article on it.
Hiromi's domain manifests a small courtroom surrounded by an acient execution device, guillotines.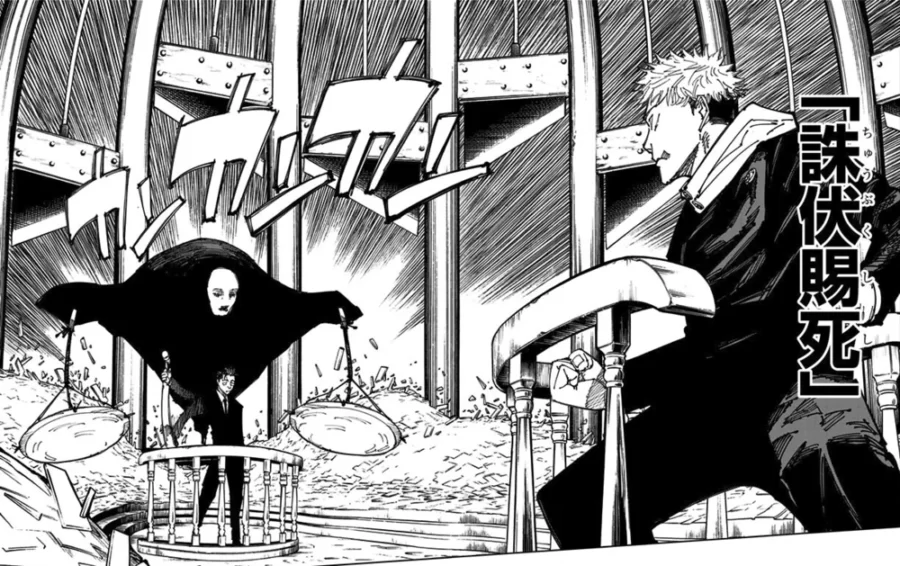 Inside his domain, Hiromi and his opponent are placed on podiums, standing across from each other.
Any sort of violence, excluding verbal, is not permitted, and anyone who tries to engage is stopped and placed back on the podium.
While inside the domain, the Judgeman puts a trial on the opponent and knows the complete truth of the incident. However, this information is not provided to Higuruma. Furthermore, the Judgeman gives the verdict based solely on the interaction between Higuruma and his opponent.
The Judgeman floats behind Higuruma and provides evidence to him for deliberation. This evidence is not conclusive, and the defendant (Hiromi's opponent) has three responses.
They can either plead guilty, stay silent, or deny the allegations. After which, Hiromi will have one chance to offer his rebuttal based on the evidence.
Due to a binding vow on the domain, all of these must be explained. A guilty verdict can result in either Judgeman restricting their cursed technique, the Death penalty, or both.
In the case of Yuji, who does not have a cursed technique of his own, his control over cursed energy was taken away.
When Judgeman gives the verdict of execution, Higuruma's gavel transforms into the executioner's sword. A single slash by this sword will result in death with no exception.
Even if Judgeman gives the verdict of execution, the act of killing still has to be done by Higuruma, who can choose not to kill.
We saw this during his fight with Yuji in chapter 166, where he dispersed his executioner's sword instead of attacking Itadori.
This was all about Hiromi Higuruma and his cursed technique. I hope you learned something from this article.
For more such Jujutsu Kaisen articles, stay tuned to our website. We also cover shonen news, make quizzes, explain articles, and lists based on shonen manga and anime.